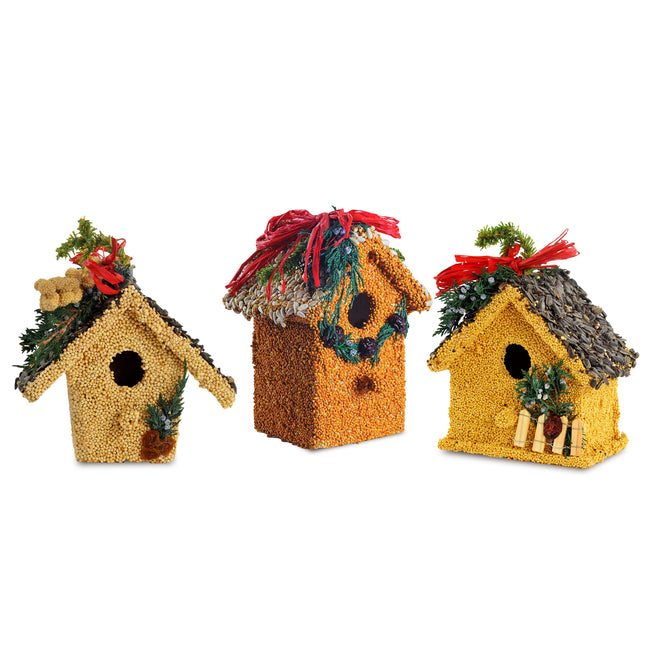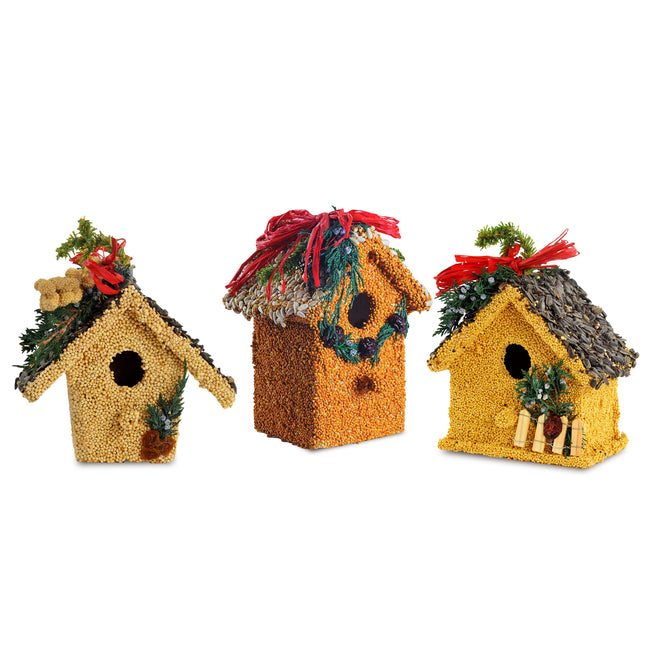 Birdie Cottage House
Cottage style edible bird house. Hand decorated with red raffia, juniper, cranberries and millet.
Under the seed and decoration is a small ornamental wooden bird house.
Dimensions:  6" x 6" x 7"
MB619
Join Our Newsletter
Subscribe to Our mailing list to receive update on new arrivals, special offers and other discount information.