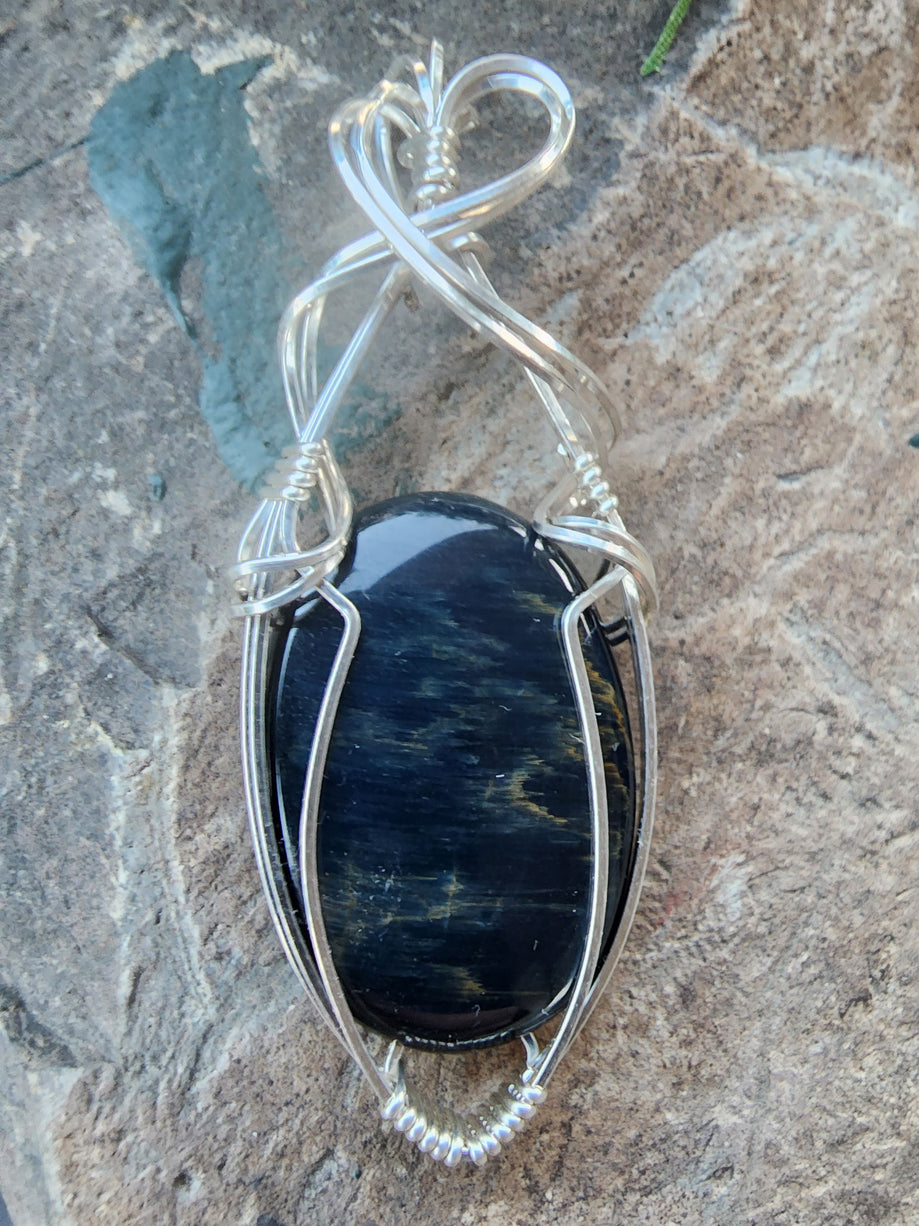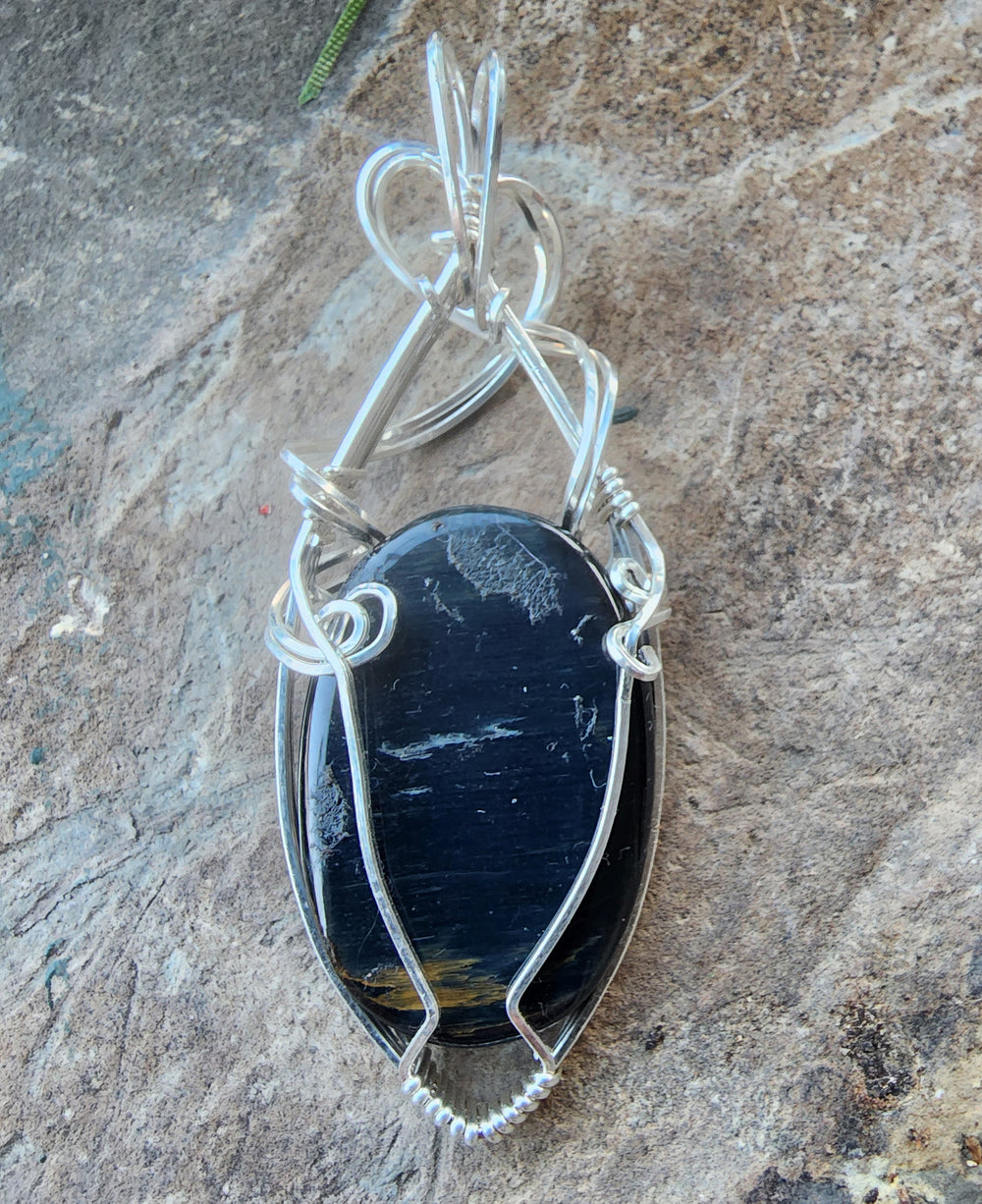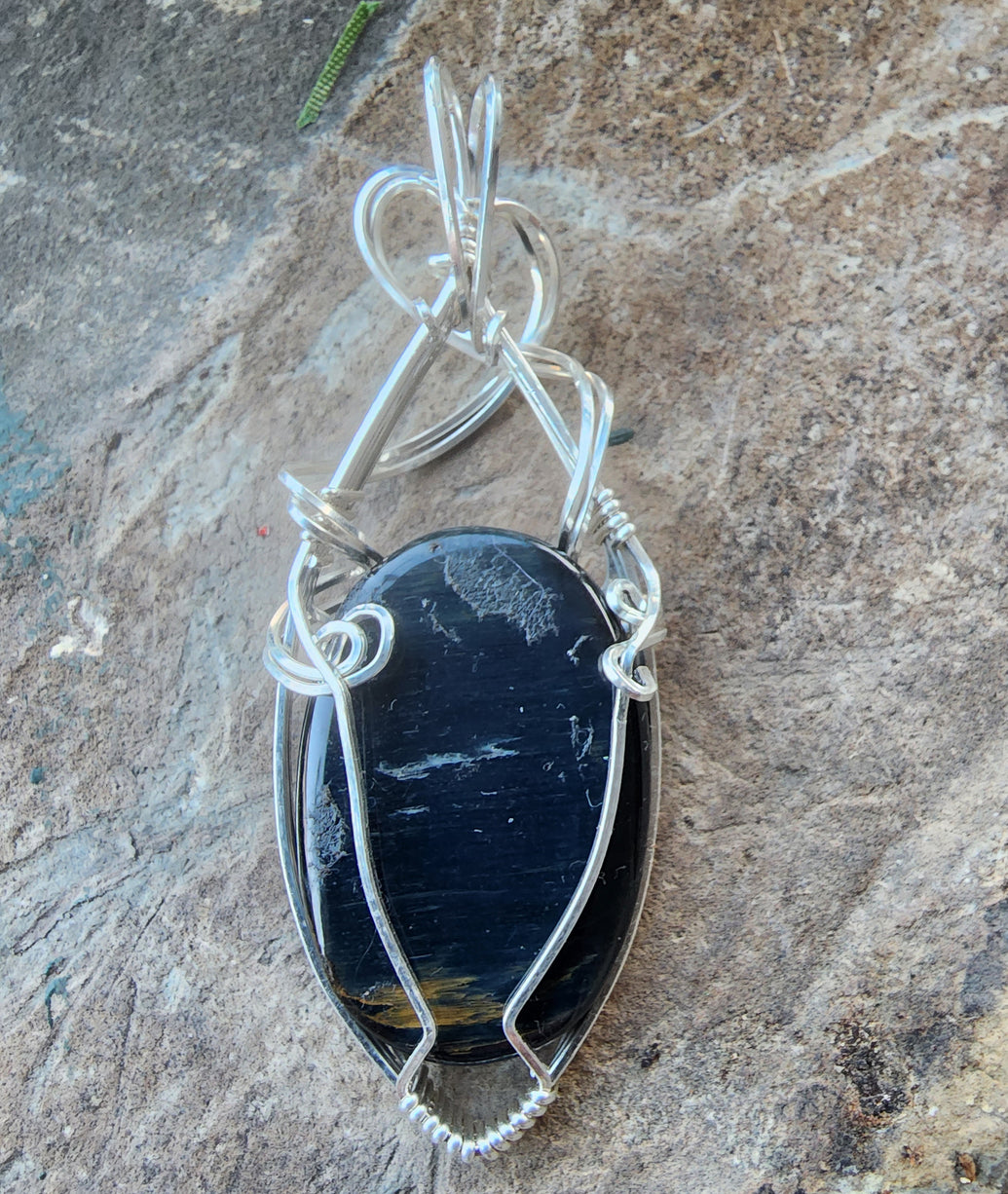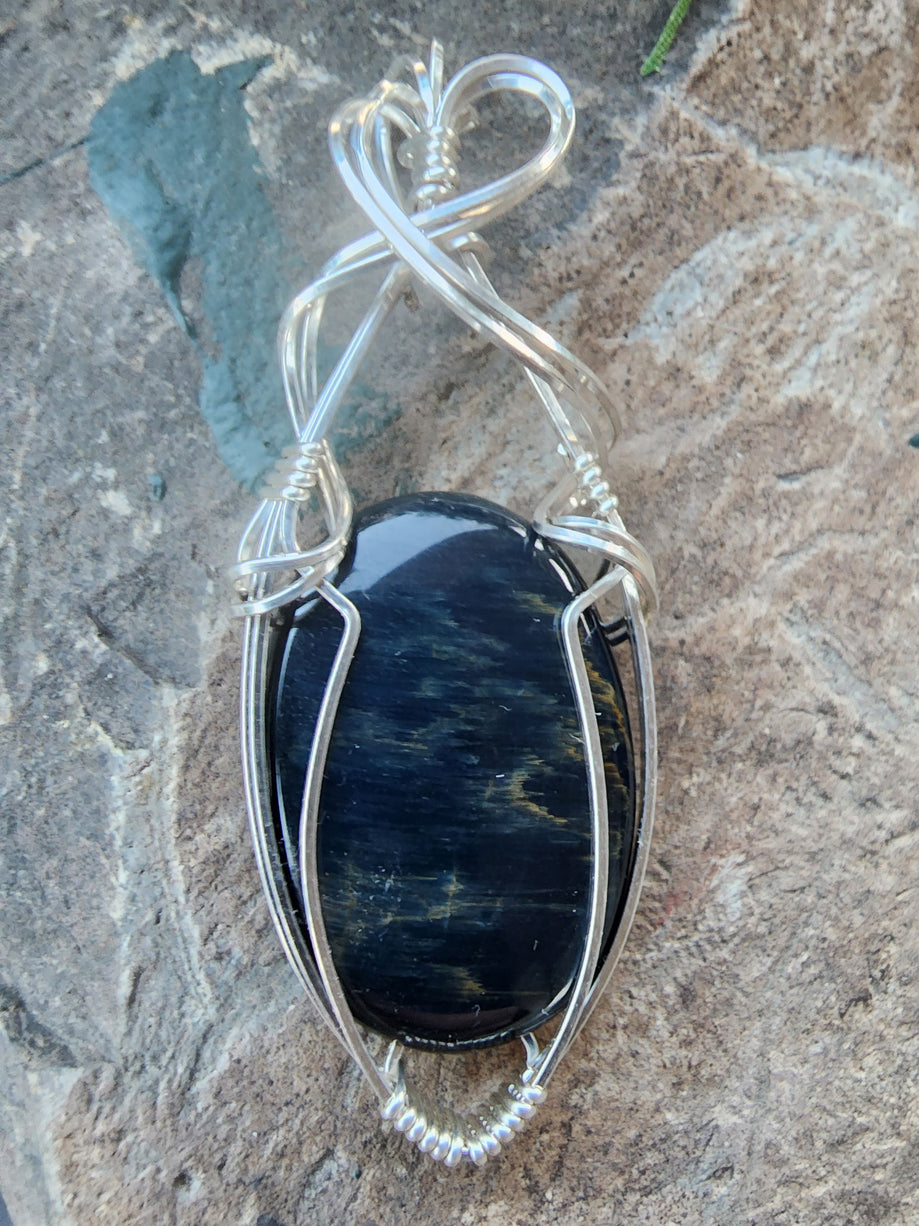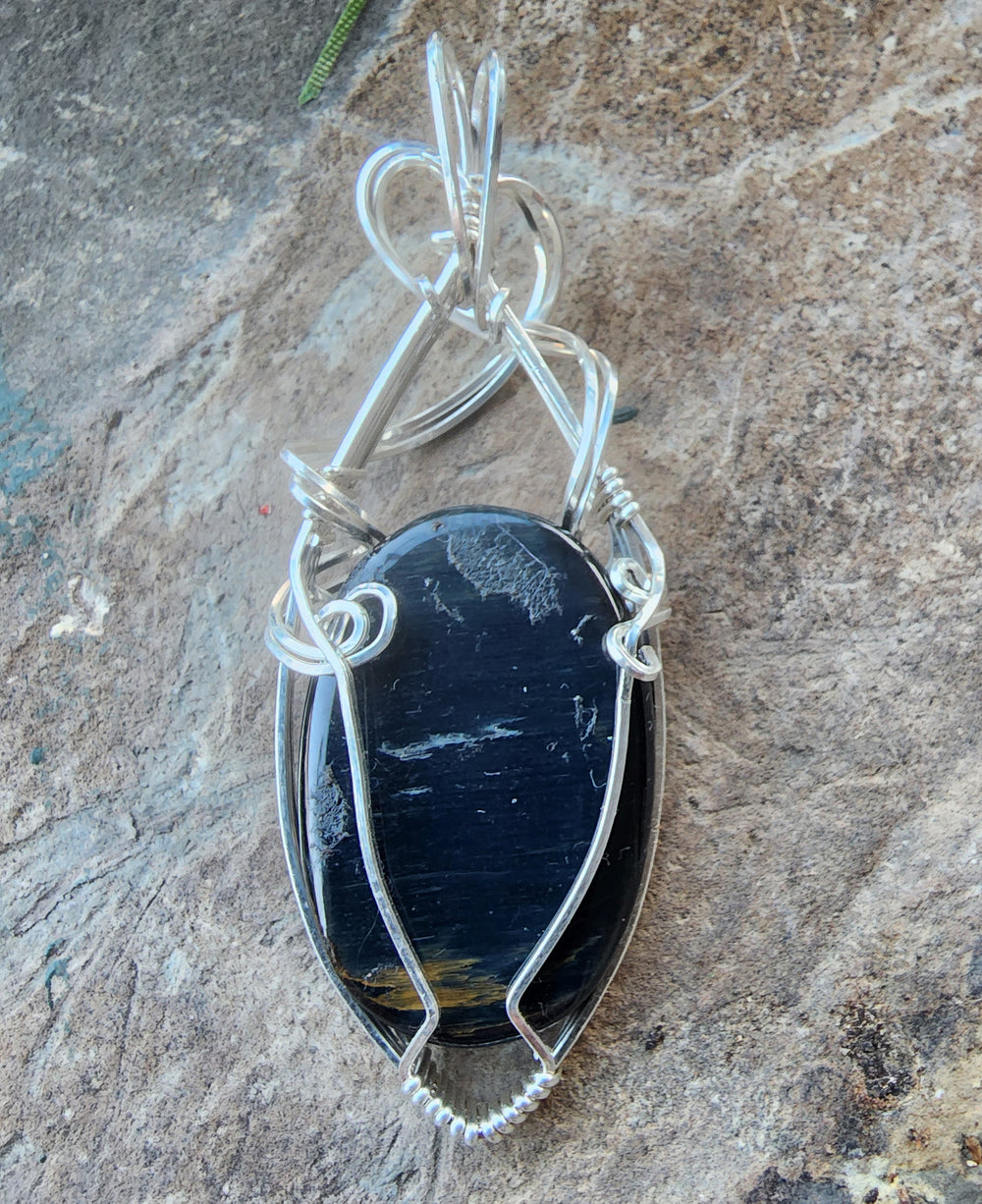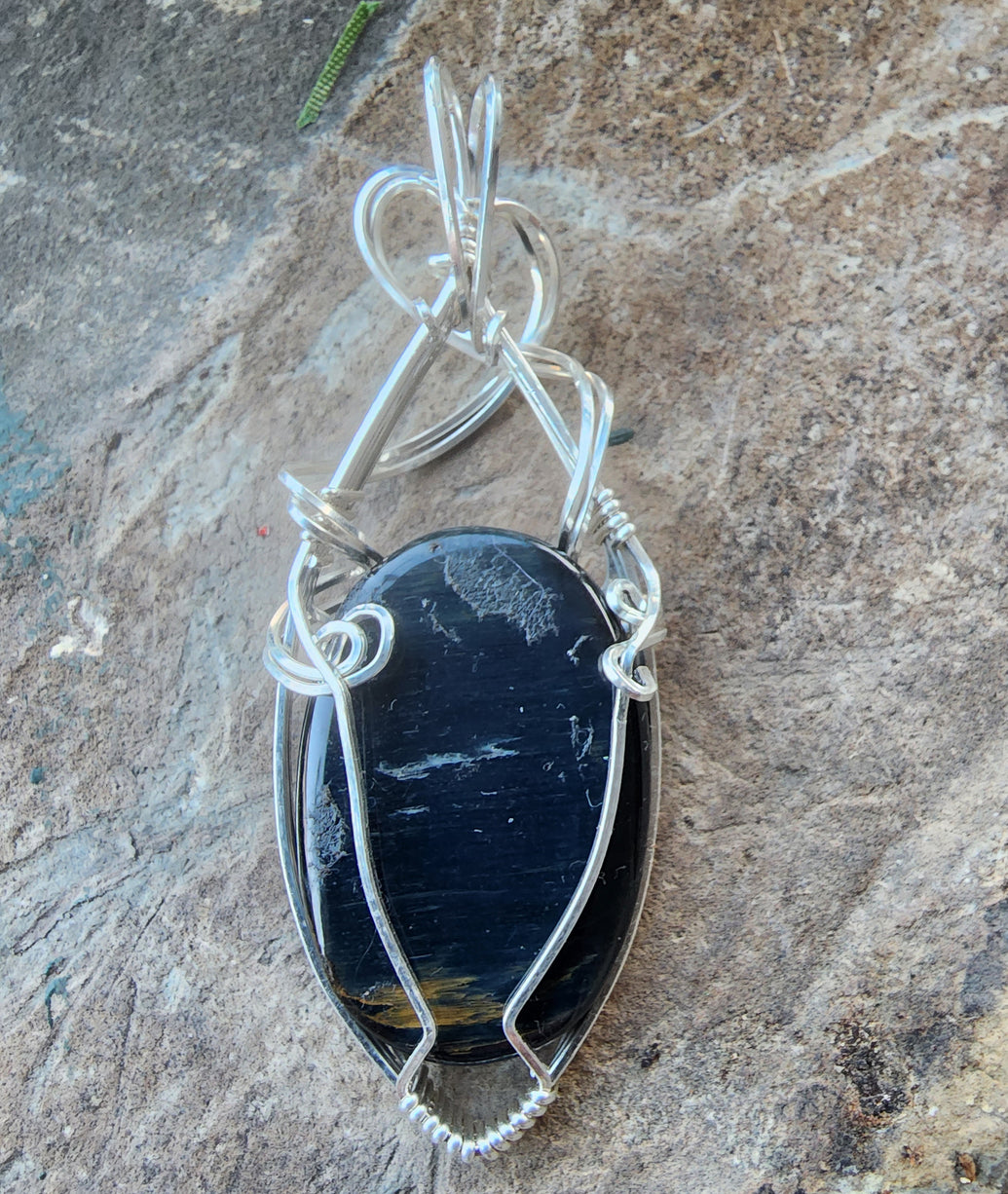 Blue Tiger's Eye Necklace Pendant
Blue Tigers Eye Pendant wrapped in Silver Wire.  
Blue Tigers Eye is also called Falcon's Eye, Tiger's Eye, Hawk's Eye, Silicified Crocidolite and Rodusite. It can also be found in places like in Brazil, Canada, India and Namibia.
Free Priority USPS Shipping this week before Christmas. 
Join Our Newsletter
Subscribe to Our mailing list to receive update on new arrivals, special offers and other discount information.