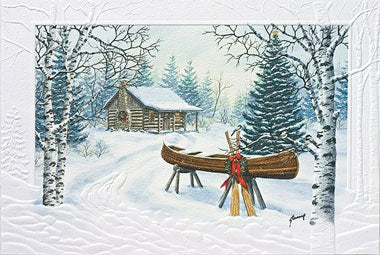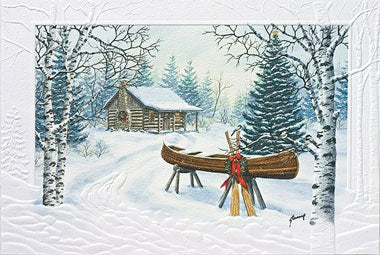 Cabin In The Woods Canoe and Wreaths Cards
A snowy mountain cabin in the woods all deck out for Christmas with Christmas Wreaths and looks onto a snowy canoe and oars. Artist Kathy Glasnap. INSIDE GREETING, With Blessings of peace, joy and friendship in the year to come. Merry Christmas. Box of 16 cards and 17 envelopes. Embossed. American Made. CARD SIZE, 8-1/4'' x 5-3/8''.
Join Our Newsletter
Subscribe to Our mailing list to receive update on new arrivals, special offers and other discount information.