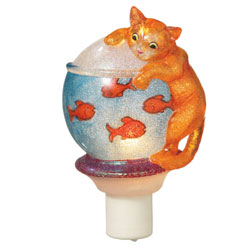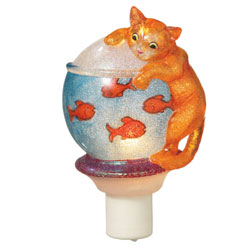 Cat In The Fish Bowl Night Light
Cat in the fish bowl night light, great for a kids room. Item 10119-3NITE. 3 3/4'' L. x 3'' W. x 6'' H. Replacement Bulb C7.
Join Our Newsletter
Subscribe to Our mailing list to receive update on new arrivals, special offers and other discount information.