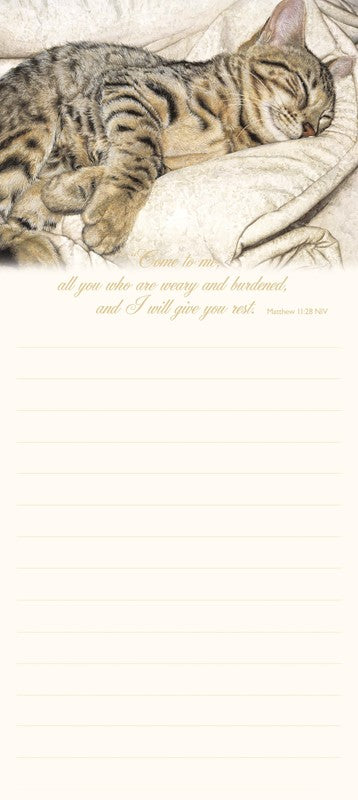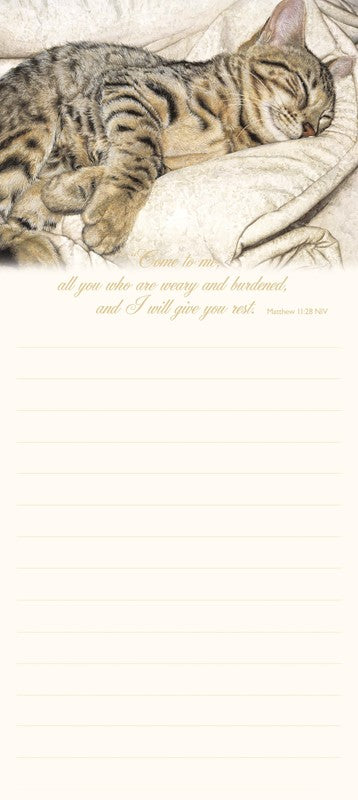 Cat Sleeping Notepad
Bengal Kitten Cat Sleeping Magnetic Notepad.  
"Come to me, all you who are weary and burdened, and I will give you rest." Matthew 11:28 NIV
Notepad Size:  4.25" x 9.5"
Join Our Newsletter
Subscribe to Our mailing list to receive update on new arrivals, special offers and other discount information.