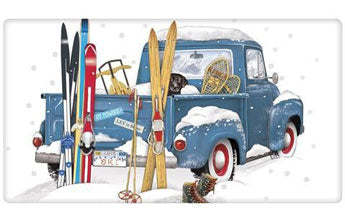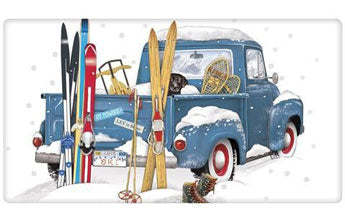 Classic Blue Truck With Skii's Dish Towel
Mary Lake Thompson Vintage truck skiing trip Bagged Towel. A single hand folded flour sack towel with a decorative graphic. 100% cotton. 30'' x 30''. Packaged in a sealed cello bag. Flour sack towel made in India or Egypt Machine wash cold in gentle cycle. Use a color guard mild detergent. NO Bleach. Air dry or tumble dry, no heat. Iron from reverse side only. MLTBT118.
Join Our Newsletter
Subscribe to Our mailing list to receive update on new arrivals, special offers and other discount information.