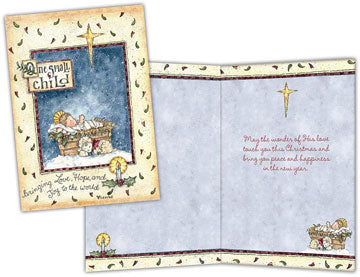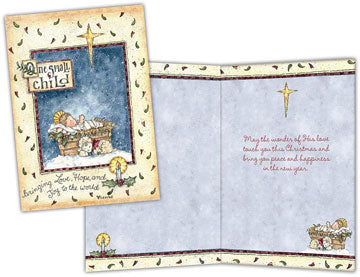 Crown Point Graphics ONE SMALL CHILD Card Box
Crown Point Graphics Shelly Rasche. Painting of baby Jesus in a manger with a lamb sleeping next to him. Front message One Small Child bringing love, hope, and joy to the world. Inside message, may the wonder of his love touch you this Christmas and bring you peace and happiness in the new year. Special features glitter, decorated inside. 18 cards and a custom envelope. Card Size 5 1/2 in W x 7 3/4 in H.
Join Our Newsletter
Subscribe to Our mailing list to receive update on new arrivals, special offers and other discount information.