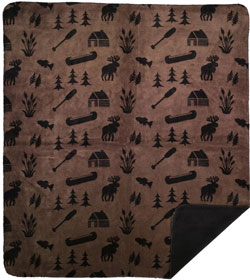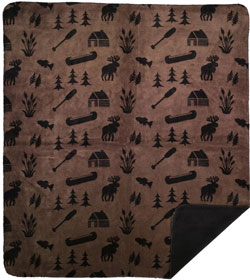 Denali Rustic Collection Taupe Camp Moose Cabin
Denali Taupe Camp Moose, Canoes, trees and fish, black backing. Family heirloom quality. Denali throws are completely machine washable for easy care. Snuggle up in the warm, cozy comfort of a Denali Throw. 60'' x 70''. Double sided. Made in America.
Join Our Newsletter
Subscribe to Our mailing list to receive update on new arrivals, special offers and other discount information.