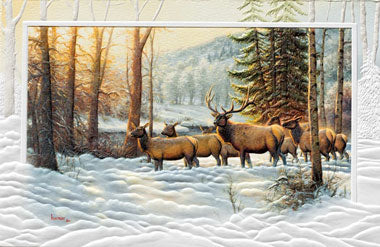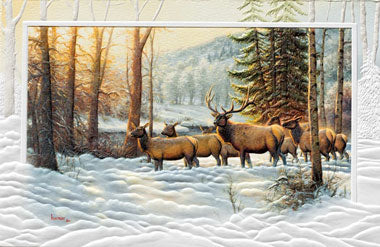 Elk Morning Silence Pumpernickel Press Christmas
Pumpernickel Press Embossed Morning Silence Herd of elk paused in the woods to listen. ARTWORK BY Mark Keathley. Box of 16 cards and 17 envelopes. CARD SIZE is 8 1/2'' x 5 3/8''. Inside greeting reads, May you have a joyous holiday season filled with peace, hope and love. Merry Christmas. American Made.
Join Our Newsletter
Subscribe to Our mailing list to receive update on new arrivals, special offers and other discount information.