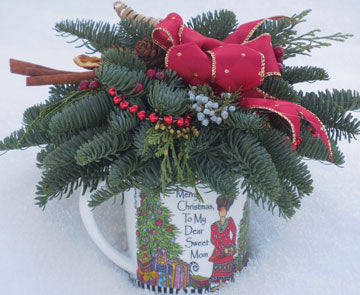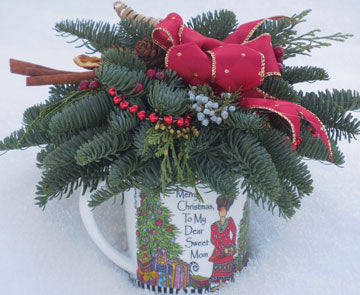 Merry Christmas Sweet Mom Center Piece Mug
Sweet 16 oz. Mug center piece. Merry Christmas To My Dear Sweet Mom Mug, by Suzy Toronto. Fresh Noble fir trimmed to drink water from the oasis for weeks of freshness, along with Fir cones, Incense cedar, cinnamon sticks, slice of dried orange and a french wired red bow. Free shipping in the Continental USA.
Join Our Newsletter
Subscribe to Our mailing list to receive update on new arrivals, special offers and other discount information.