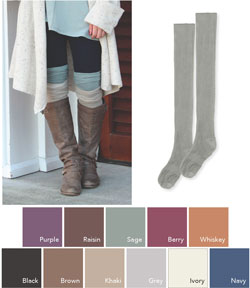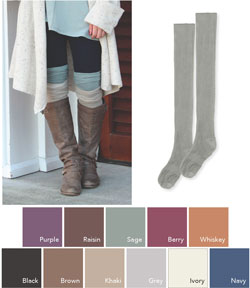 Noelle Solid Layering Boot Socks
Noelle new layering boot socks are a girls best friend. Thin enough to make a fun layering statement under any of your favorite boot socks, or wear on their own for a scrunched look. Their extra long length make them versatile and easy to wear. Comes in Black, Brown, Khaki, Grey, Ivory, Navy, Purple, Raisin, Sage, Berry, Whiskey 80% Cotton, 18% Polyester, 2% Spandex.
Join Our Newsletter
Subscribe to Our mailing list to receive update on new arrivals, special offers and other discount information.