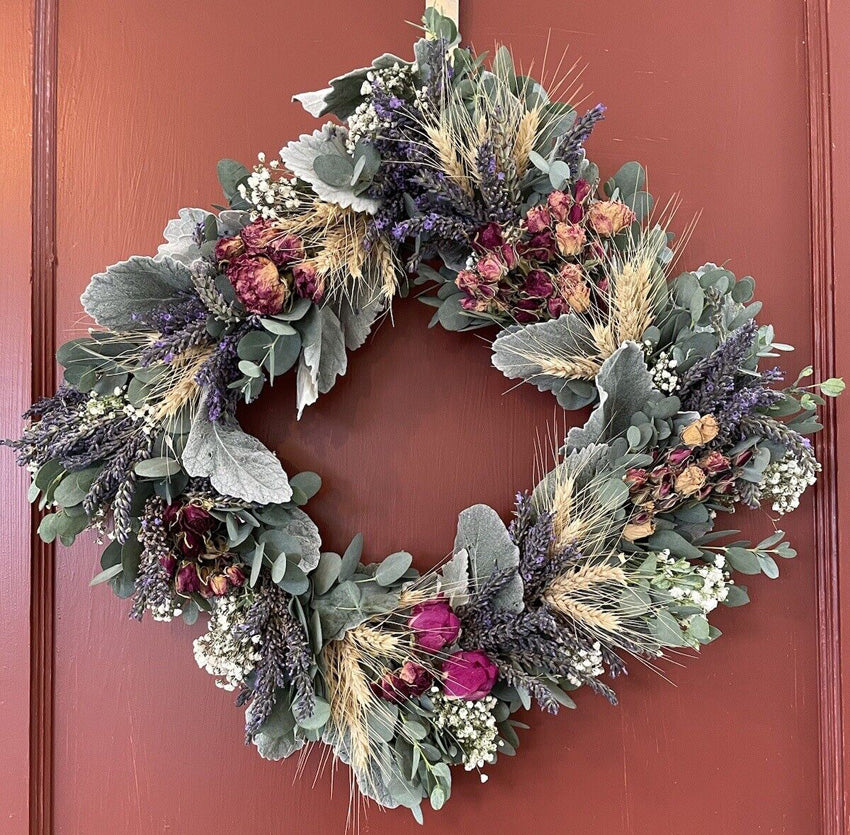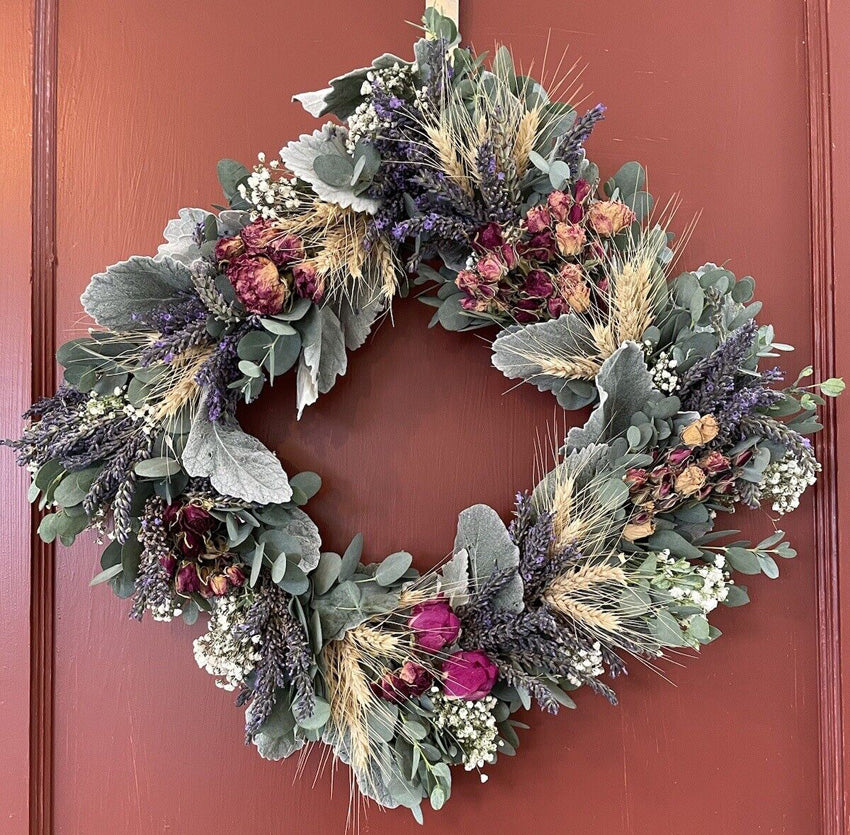 Square Lavender Wreath
Square Lavender, Dusty Miller (Lambs Ear), Babies Breath, Rose and Eucalyptus Wreath.  Wreath is mostly green and will dry after shipping.  About 16" wide and handmade. 
WR123SQUARE 
Join Our Newsletter
Subscribe to Our mailing list to receive update on new arrivals, special offers and other discount information.