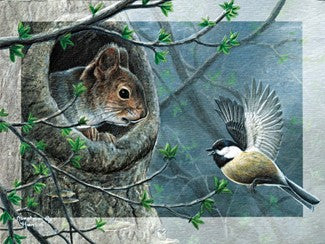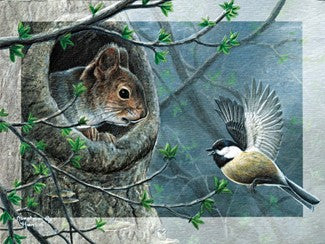 Squirrel and Chickadee Greeting Card
Squirrel Meets Chickadee at Tree Greeting Card.
Greeting inside:  "Just dropping by to wish you a Happy Birthday!"
1 card and 1 envelope, 5.5" x 4.125"
Artwork by Abraham J. Hunter
Join Our Newsletter
Subscribe to Our mailing list to receive update on new arrivals, special offers and other discount information.