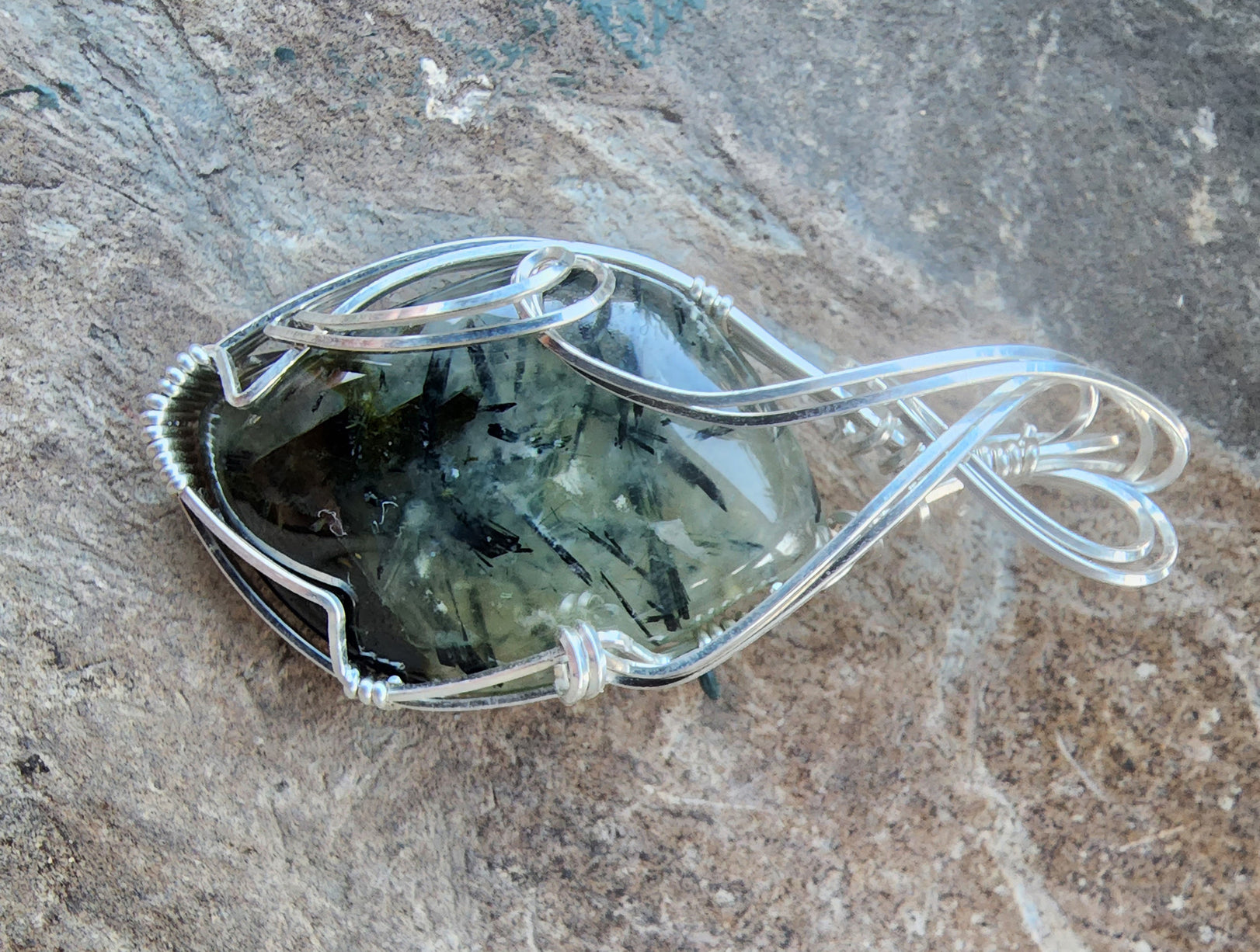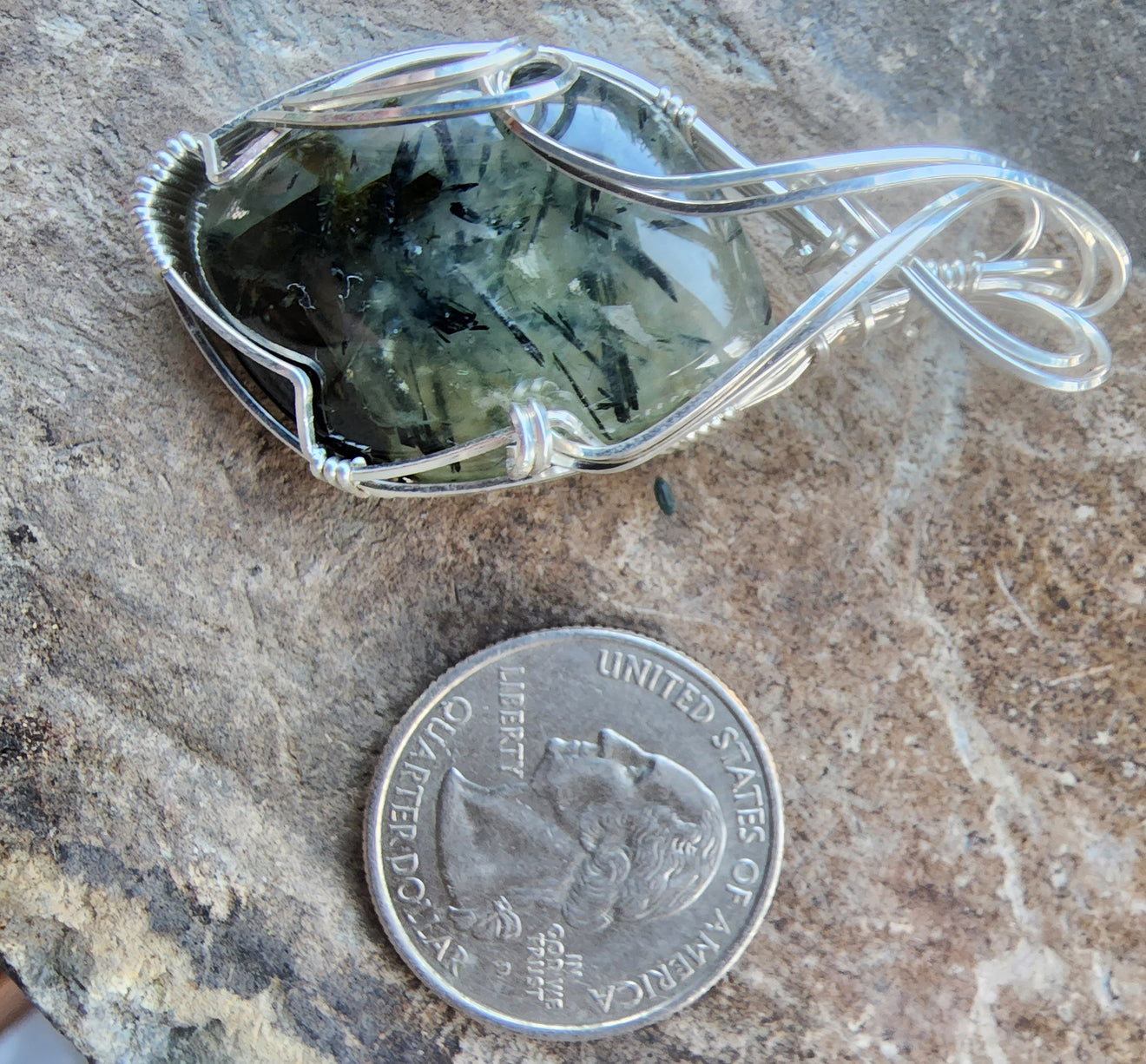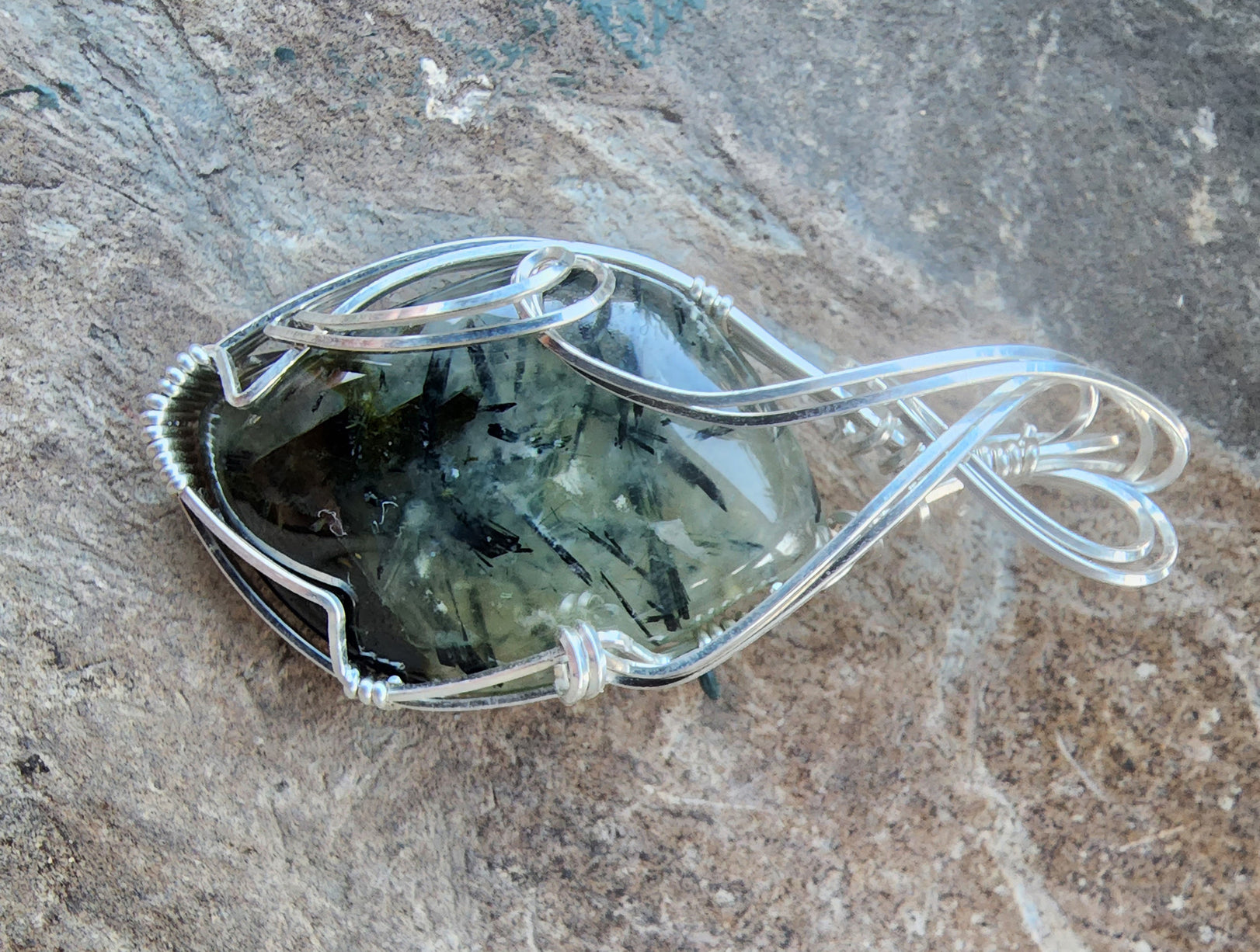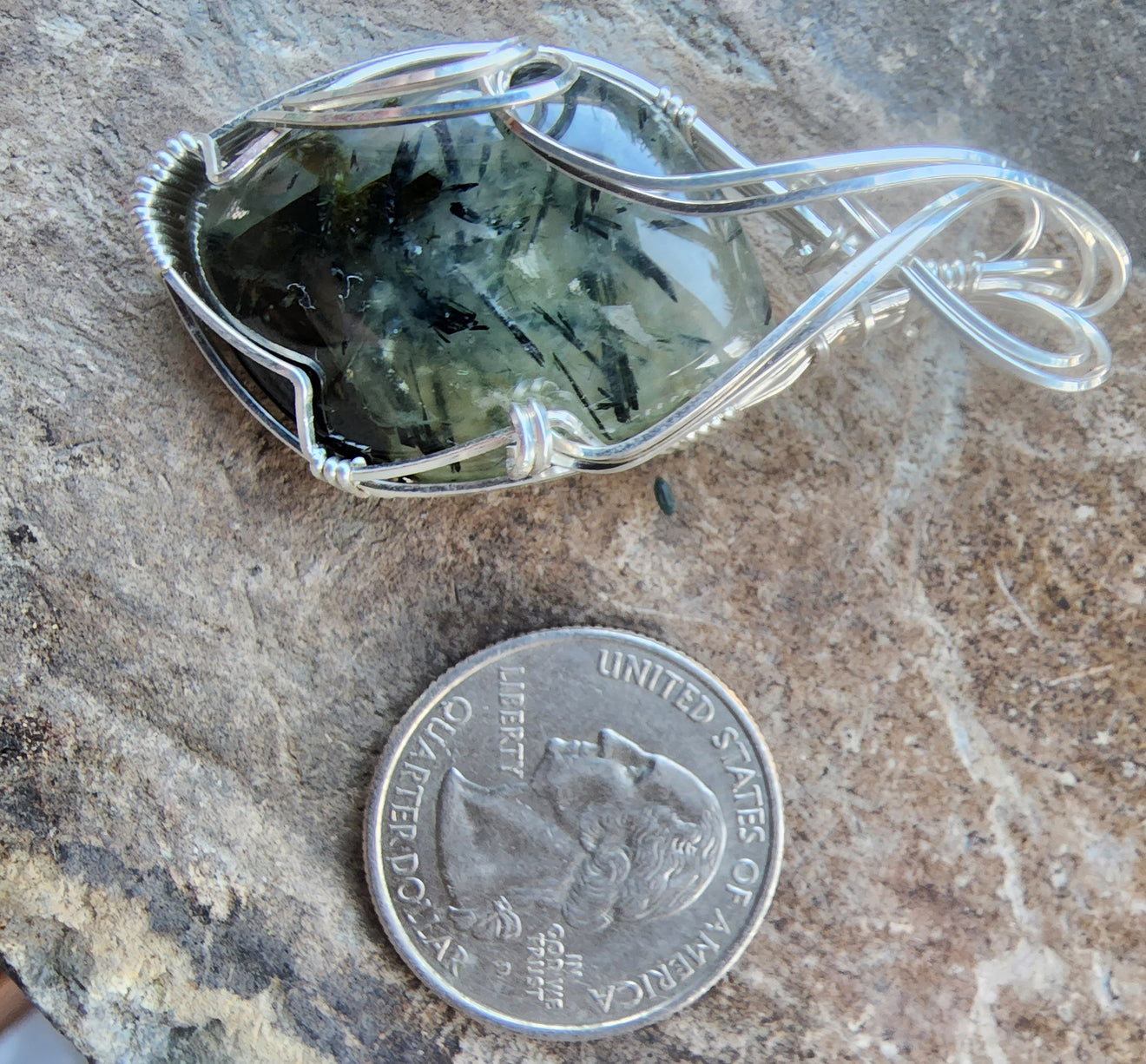 Tourmalinated Quartz Necklace Pendant
Tourmalinated
Quartz wrapped in Silver Necklace Pendant.  
Tourmalinated Quartz is clear rock crystal (crystal quartz) which has grown together with black tourmaline, and shows strands of the tourmaline running through the quartz, hence "tourmalinated."
Free Priority USPS Shipping this week before Christmas. 
Join Our Newsletter
Subscribe to Our mailing list to receive update on new arrivals, special offers and other discount information.