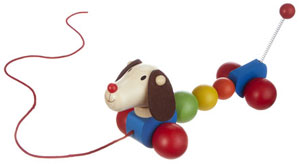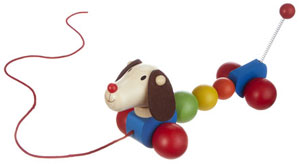 Wooden Puppy Pull Toy for Toddlers
This adorable wooden puppy dog with bright colors and wheels so it can be pulled. Your toddler will enjoy hours of fun pulling this little toy around with them everywhere they go. Dimensions: 9 1/2'' L. It is the perfect happy companion for toddlers or room decor.
Join Our Newsletter
Subscribe to Our mailing list to receive update on new arrivals, special offers and other discount information.