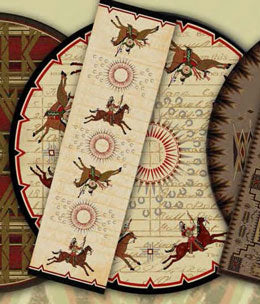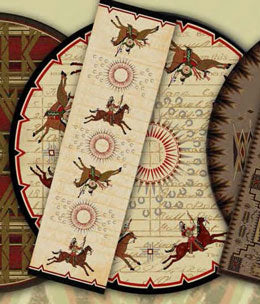 Rugs by American Dakota Native American War Records
A neutral background with brightly colored Native American Warriors galloping across the black and red borders telling their story of war. A gorgeous rug to complement any Southwestern decor and comes in several sizes. American Made. Attention to historical details make this area rug a timeless floor rug. These rugs are made especially for you after your order is received and are non returnable. These Native American Inspired Dakota rugs are made from Premium EnduraStranTM yarn, commercial grade tested and clean easily with warm water. 7' x 7' Round. Please allow 2-3 weeks delivery.
Join Our Newsletter
Subscribe to Our mailing list to receive update on new arrivals, special offers and other discount information.