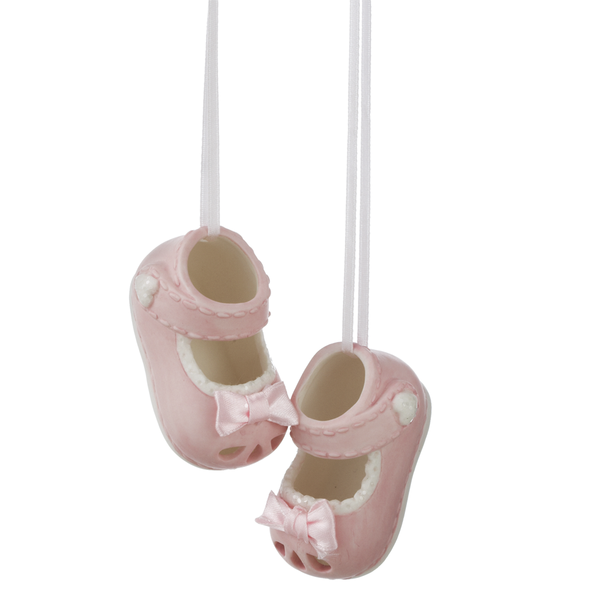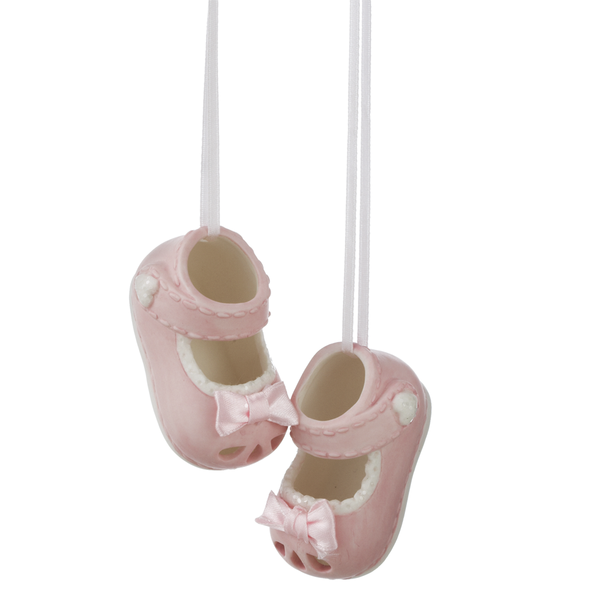 Baby Girl Shoe Ornament
Pink baby girl shoe ornament.  Baby Girl's First Christmas Ornament. Bottom can be written with the baby's name, date, length, and weight when born. 
Dimensions: 2 3/4" W. x 1 1/4" H.  Made of Porcelain.
Join Our Newsletter
Subscribe to Our mailing list to receive update on new arrivals, special offers and other discount information.