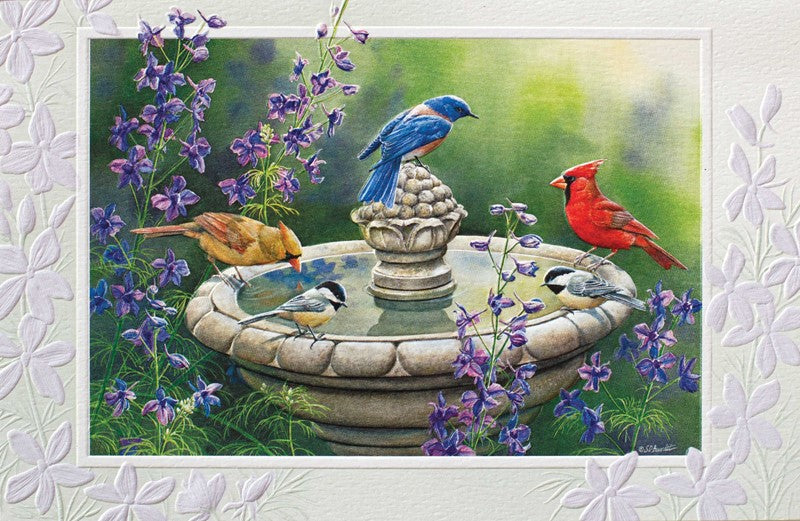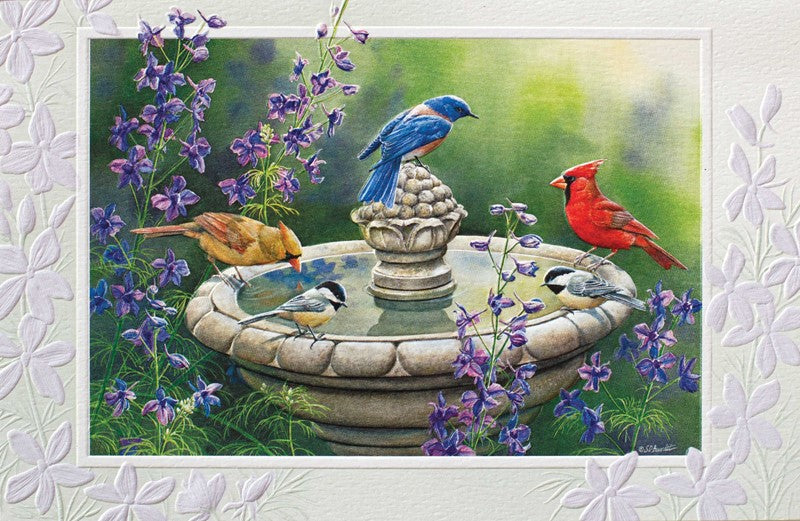 Bird Bath Birthday Card
Songbird and Cardinals Bird Bath Happy Birthday Card.  
Greeting Inside:  
"May your birthday be full of friends and fun. Enjoy!"
Artwork by:  Susan Bourdet
1 Card and 1 Envelope  8.25" x 5.375"
PN80629
Join Our Newsletter
Subscribe to Our mailing list to receive update on new arrivals, special offers and other discount information.