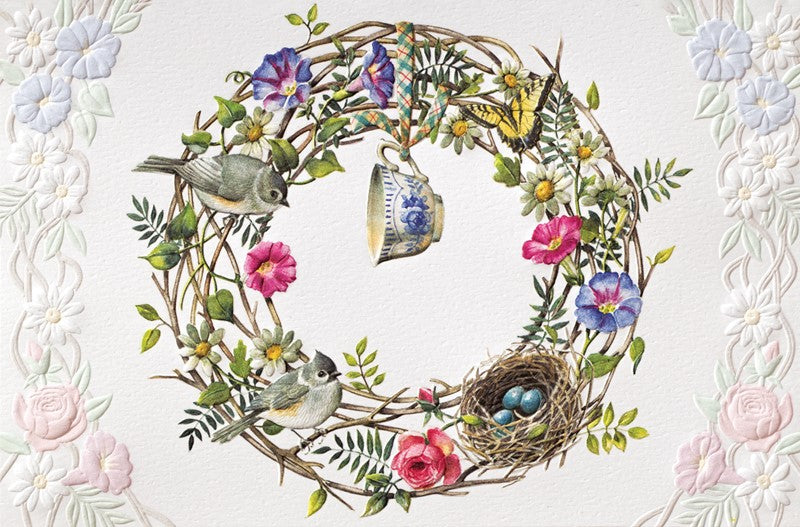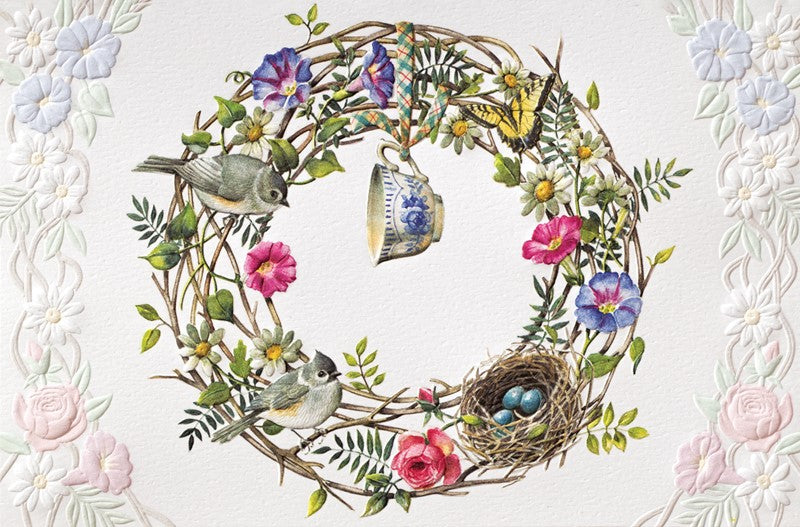 Bird Wreath Card
Floral wreath with birds, tea cup, and nest Get Well Greeting Card.  Inside Greeting:  "Hope you're resting and things are looking brighter, it won't be long before you're feeling better."
Artwork by:  Sandy Clough
1 card and 1 envelope, 8.25" x 5.375"
Join Our Newsletter
Subscribe to Our mailing list to receive update on new arrivals, special offers and other discount information.