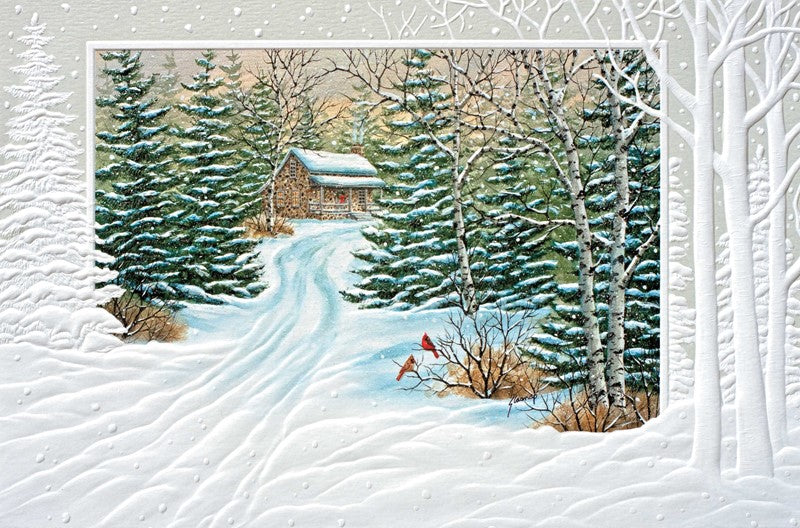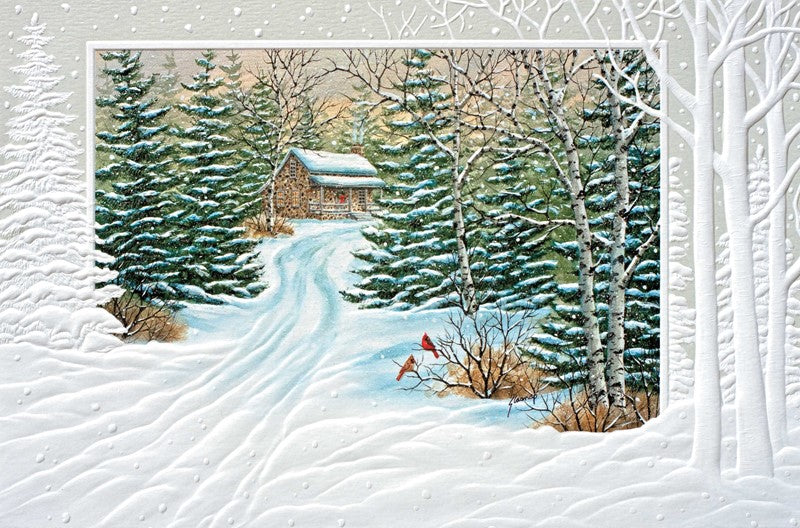 Cabin in the Snow Greeting Cards
Cabin back in the woods in the snow with Cardinals. 
Greeting inside says:  "Merry Christmas and best wishes for a holiday season filled with peace, hope and goodwill."
Box of 16 cards and 17 envelopes.
Card Size:  8-1/4" x 5-3/8"
Join Our Newsletter
Subscribe to Our mailing list to receive update on new arrivals, special offers and other discount information.