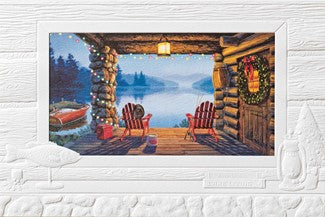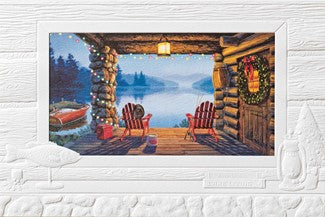 Cabin on the Lake Greeting Card
Cabin on the lake Christmas Cards with Canoe and Christmas Wreath.  
Greeting inside:
"Season's Greetings
A little wish for a peaceful holiday season shared with loved ones and friends."
Box of 16 cards and 17 envelopes.  Dimensions:  8-1/4" x 5-3/8"
Join Our Newsletter
Subscribe to Our mailing list to receive update on new arrivals, special offers and other discount information.