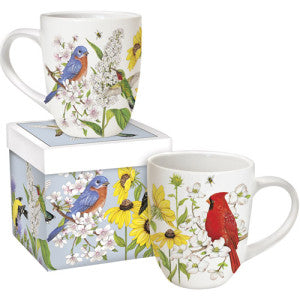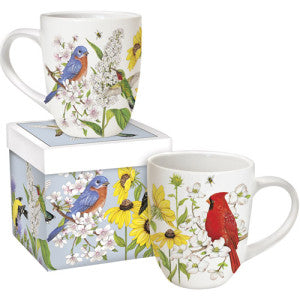 Cardinal and Hummingbird Coffee Cup
Spring Birds Boxed Mug made by Mary Lake Thompson.  With a Cardinal, Hummingbird, Eastern Blue Bird, Yellow Finch, and Western Meadowlark.  A 18 oz ceramic latte mug.  Microwave and dishwasher safe.
MLTZ1612BM
Join Our Newsletter
Subscribe to Our mailing list to receive update on new arrivals, special offers and other discount information.