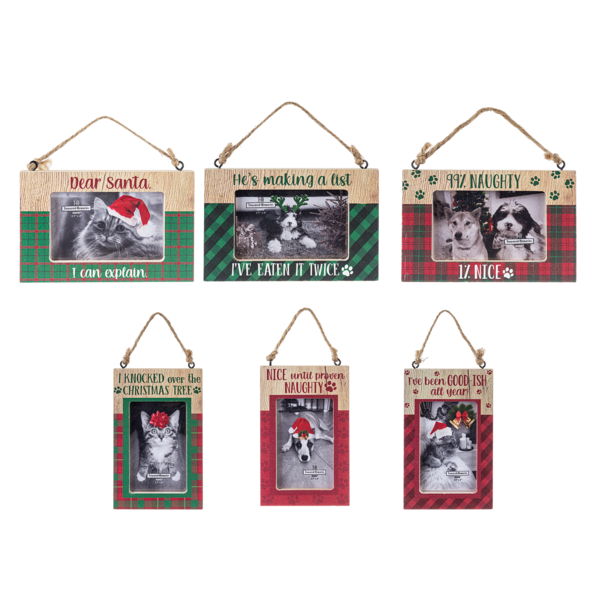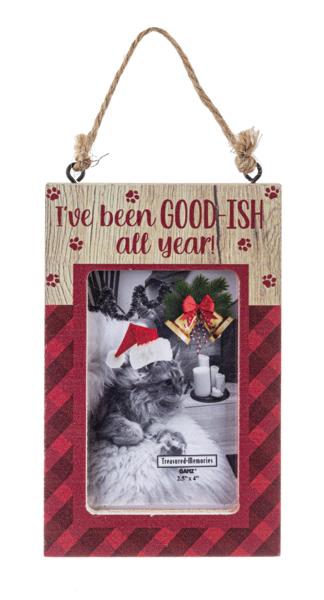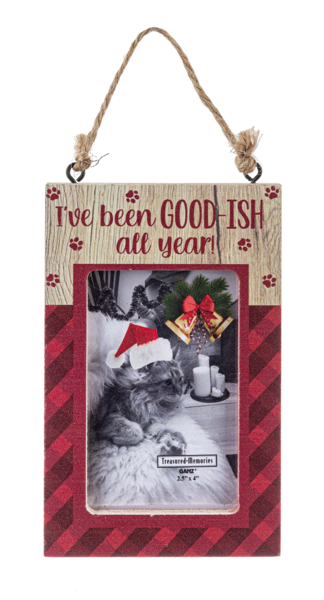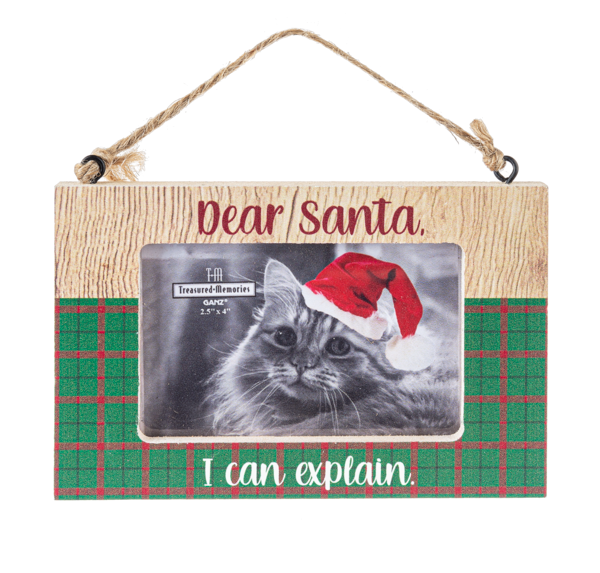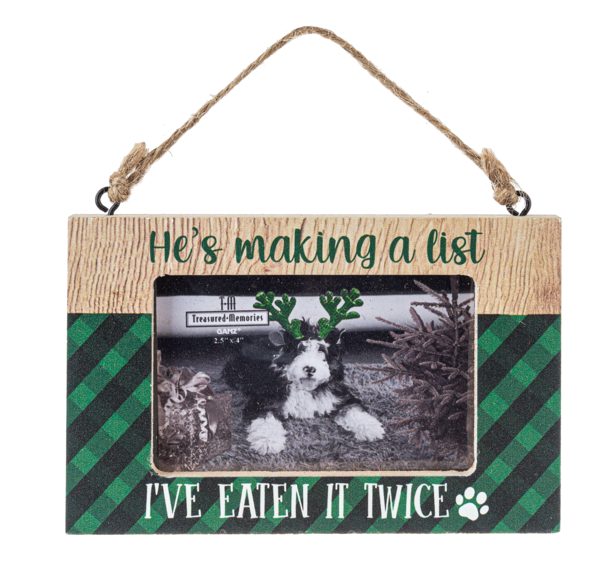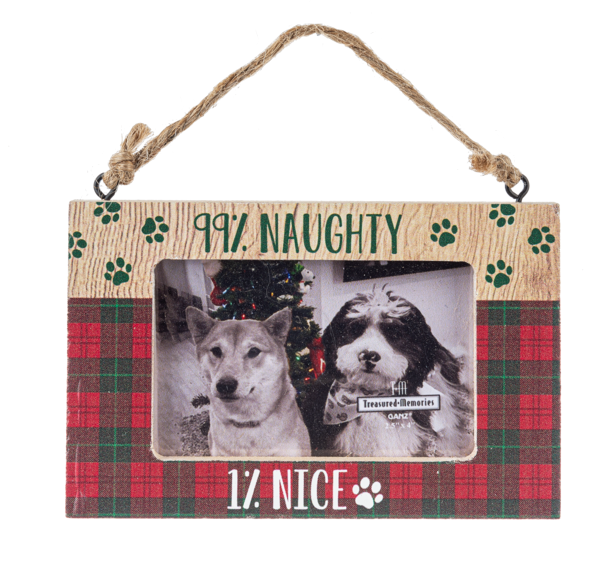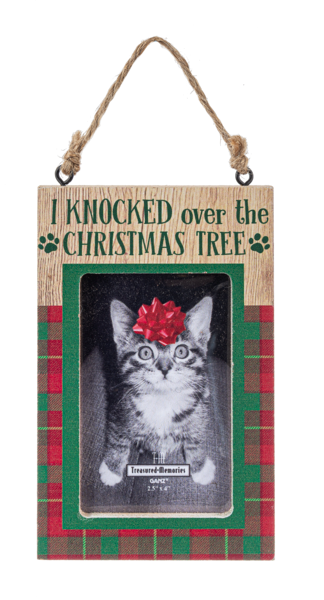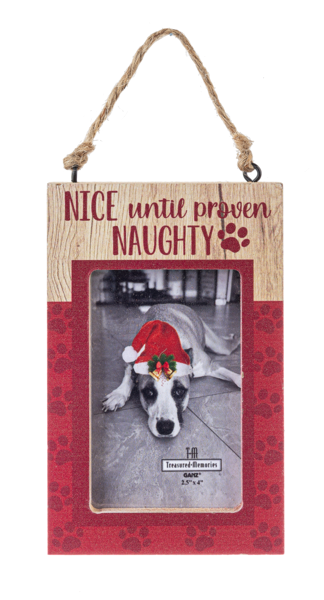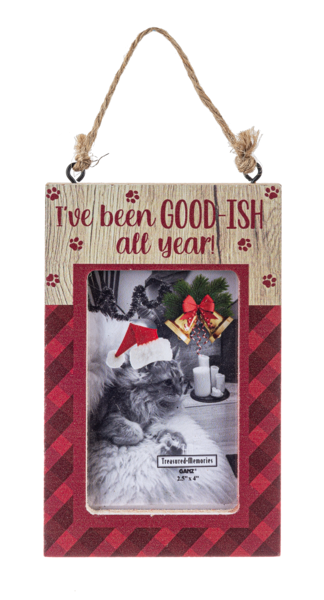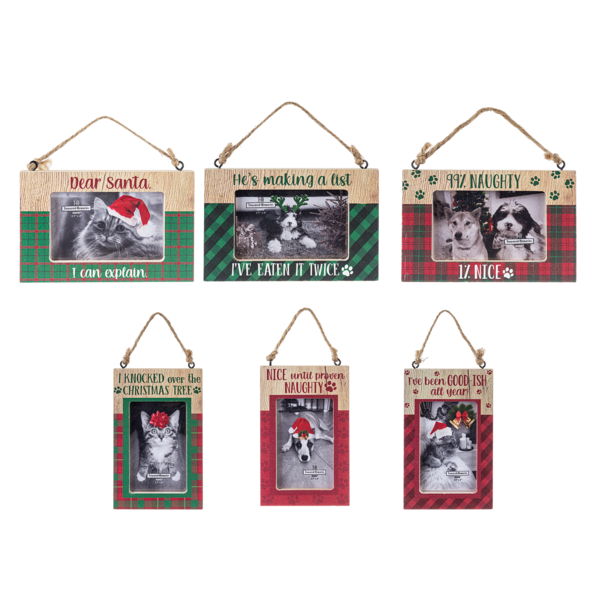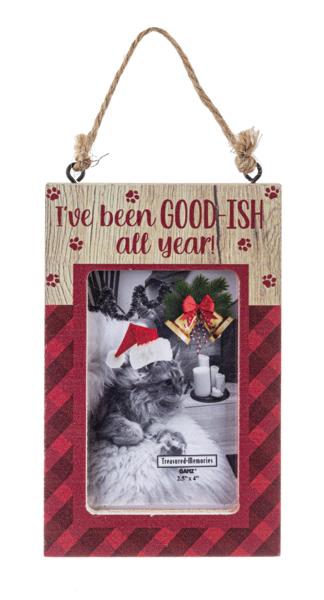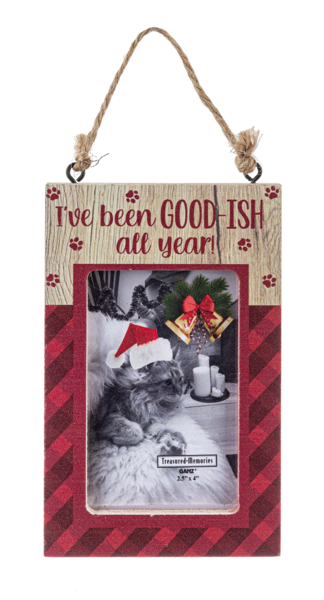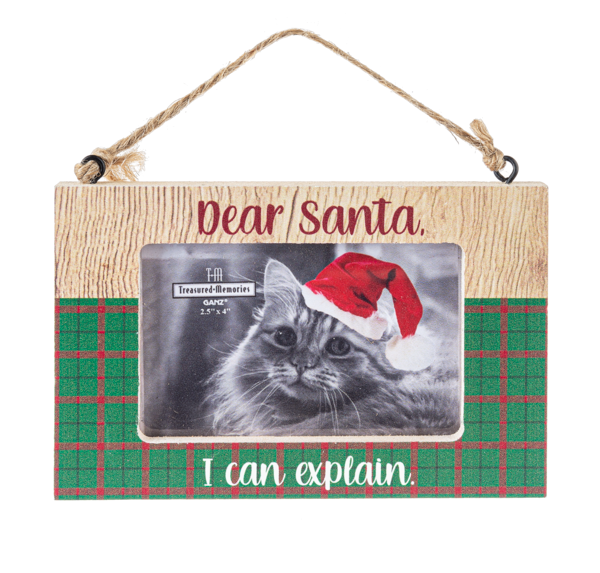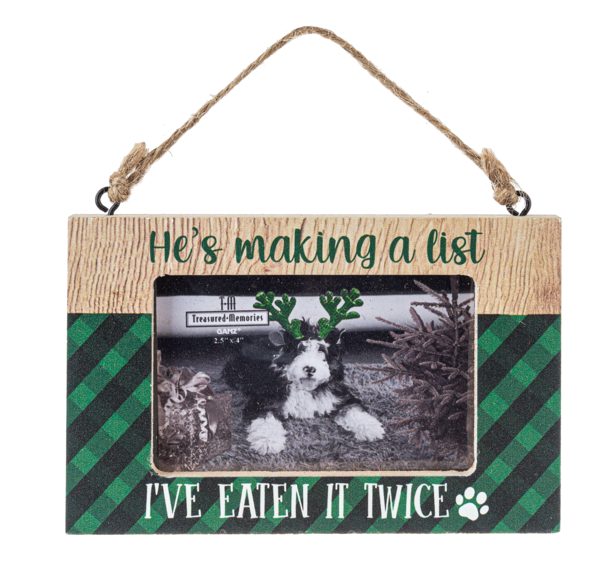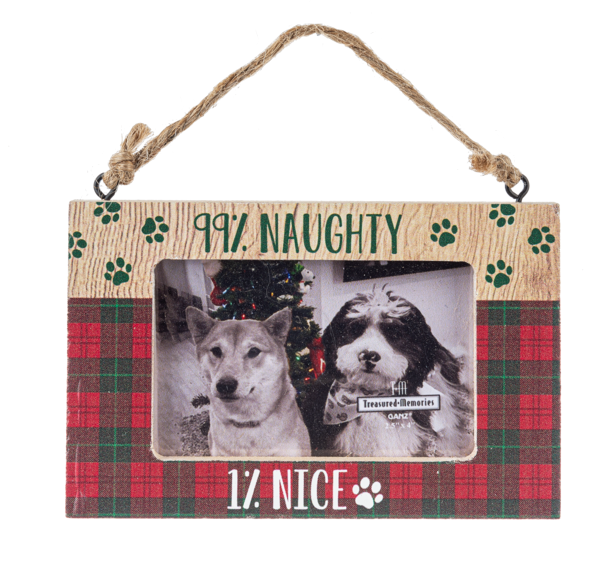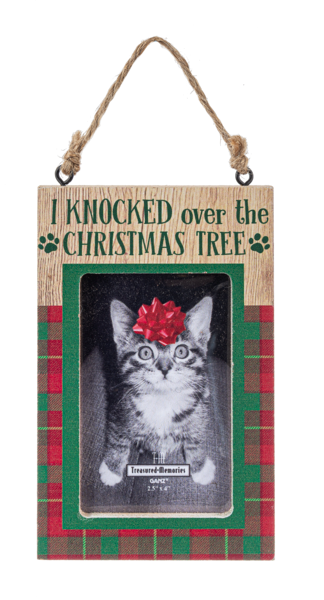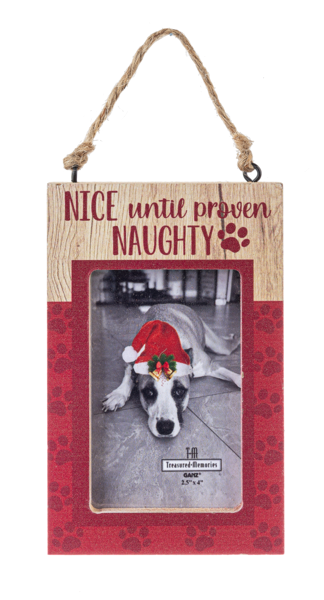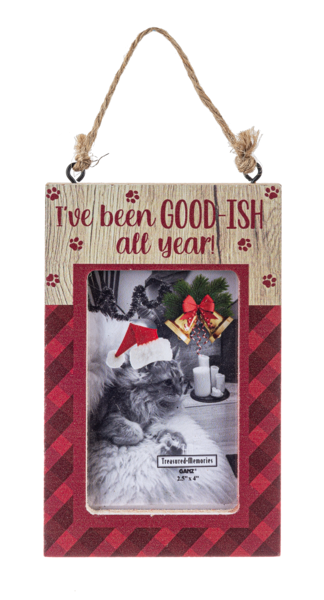 Christmas Picture Ornaments
Picture Ornaments for your pets or family.  "Dear Santa, I Can Explain," "He's making a list I've eaten it twice," "99% Naughty 1% Nice," "I Knocked over the Christmas Tree," "Nice until proven naughty," "I've been Good-ish all year."  
Dimensions: 4" W. x 2 1/2" H.
Join Our Newsletter
Subscribe to Our mailing list to receive update on new arrivals, special offers and other discount information.