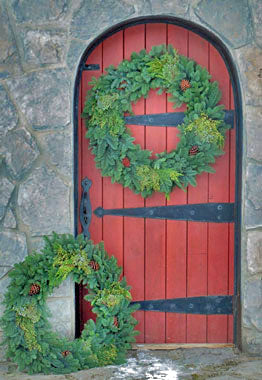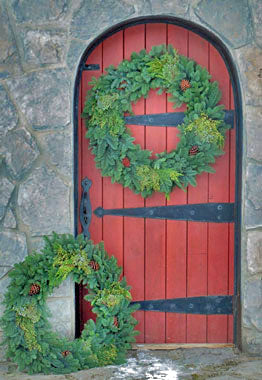 Large Noble Fir Christmas Wreath
Fresh Oregon noble fir Christmas Wreath 38'' to 42''. Sizes vary a bit because they are handmade. Arranged 6 Oregon Ponderosa pine cones, blue berry juniper, incense cedar, pine. You just have to decorate yourself, hang as they are because they are simple and elegant. Item Wr100-2A. Sorry, No Alaska and Hawaii shipping on this item. Comes in a corrugated wreath box.  
Join Our Newsletter
Subscribe to Our mailing list to receive update on new arrivals, special offers and other discount information.