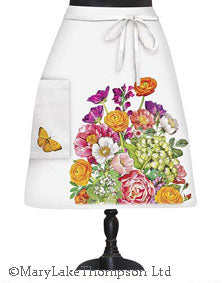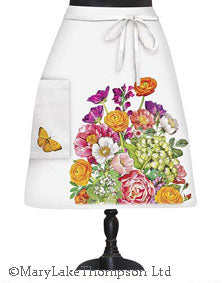 Mary Lake Thompson Country Flowers Bistro Apron
Mary Lake Thompson white Bistro Apron with decorative Country Flowers. Aprons are elegantly packaged in a sealed cello bag and includes a blank cut out recipe card. Air dry or tumble dry, with no heat. Iron from reverse side only, never directly on the image. Designed, packaged and printed in the USA on aprons made in the Dominican Republic. 32'' x 22'' 65% polyester, 35% cotton apron with 1 large pocket. Item MLTAB1930.
Join Our Newsletter
Subscribe to Our mailing list to receive update on new arrivals, special offers and other discount information.