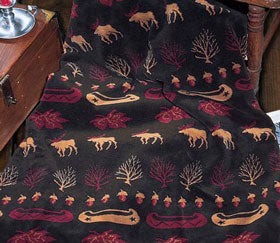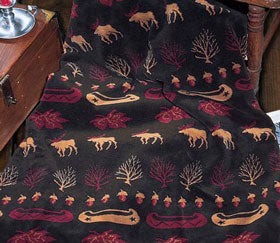 Denali Throw Black Lake Throw Blanket
Denali blanket Black Lake Merlot throw, log cabins, canoes, acorns, and leaves throw blanket. Merlot on the back side. Nestle in with the cozy warm comfort of our new Denali double sided. Machine washable and American Made. 60 x 70''. Made in America.
Join Our Newsletter
Subscribe to Our mailing list to receive update on new arrivals, special offers and other discount information.