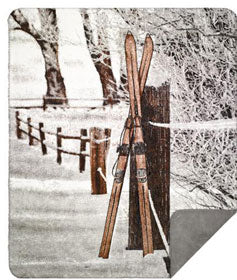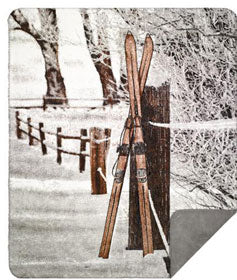 Denali Throw Vintage Skis
Denali Vintage Skis with a warm gray backing. is made of microplush and is completely machine washable for easy care. Warm, cozy comfort of a Denali Throw. 60'' x 70''. Double thickness. Free shipping in the Cont. USA. All Alaska, Hawaii, Overnight & 2 day shipping will have an additional shipping charges after check out. Made in America.
Join Our Newsletter
Subscribe to Our mailing list to receive update on new arrivals, special offers and other discount information.