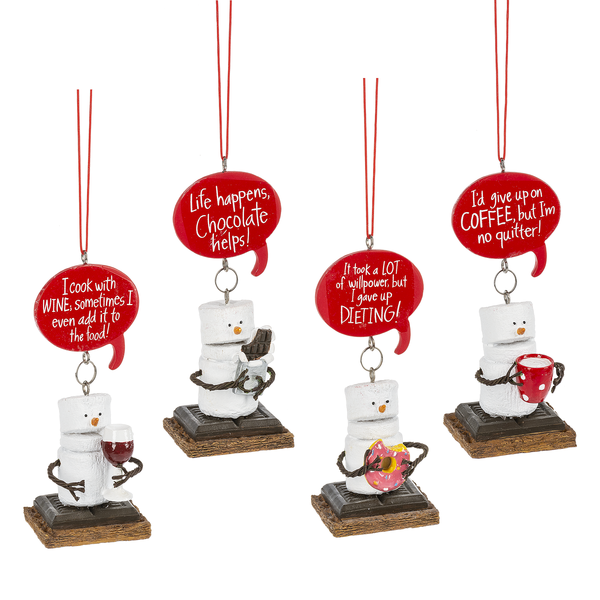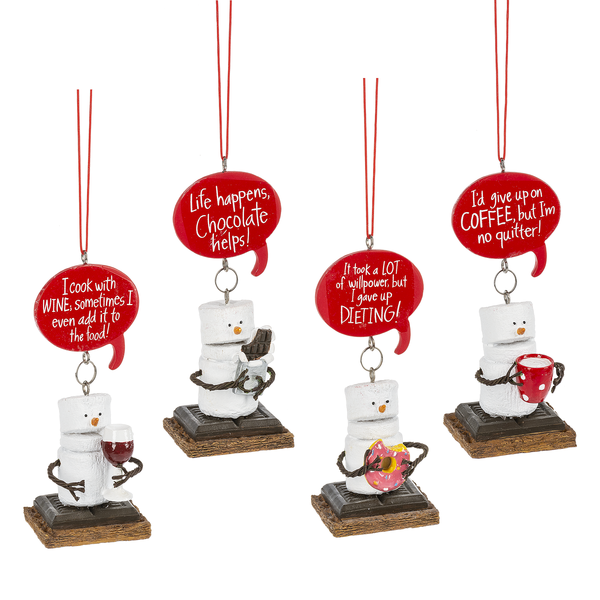 Foodie Smores Ornaments
S'mores "I cook with Wine, sometimes I even add it to the food!," "Life happens, Chocolate helps!," "It took a lot of willpower, but I gave up dieting!," and "I'd give up on Coffee, but I'm no quitter!"  Choose your own ornament.  
1 7/8" W. x 4" H.  SM177190.  
Join Our Newsletter
Subscribe to Our mailing list to receive update on new arrivals, special offers and other discount information.