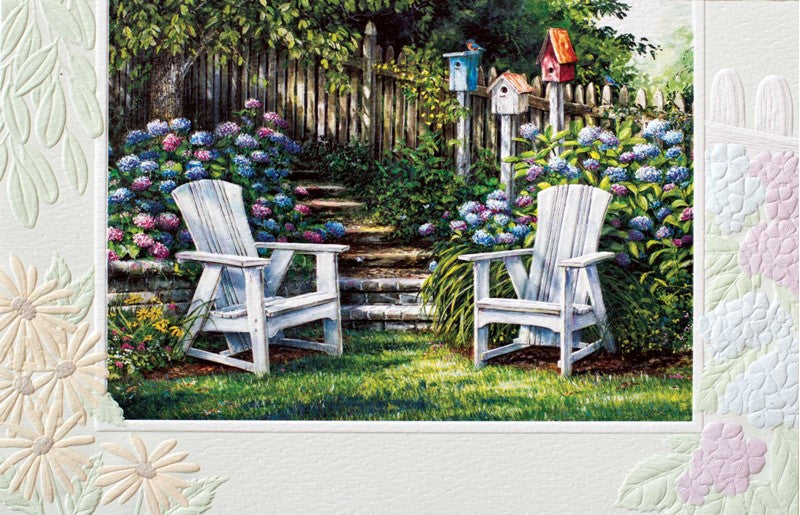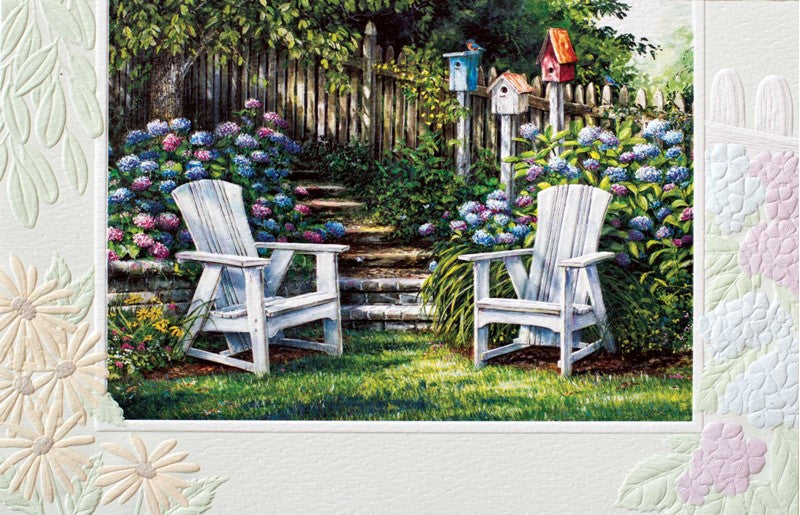 Garden Chairs Card
A pair of lawn chairs in the flower garden with birdhouses.  Wedding/Anniversary Greeting Card.  Inside Greeting:  "Side by side, forever.  Happy Anniversary"
Artwork by:  Susan Bourdet
1 card and 1 envelope, 8.25" x 5.375"
Join Our Newsletter
Subscribe to Our mailing list to receive update on new arrivals, special offers and other discount information.