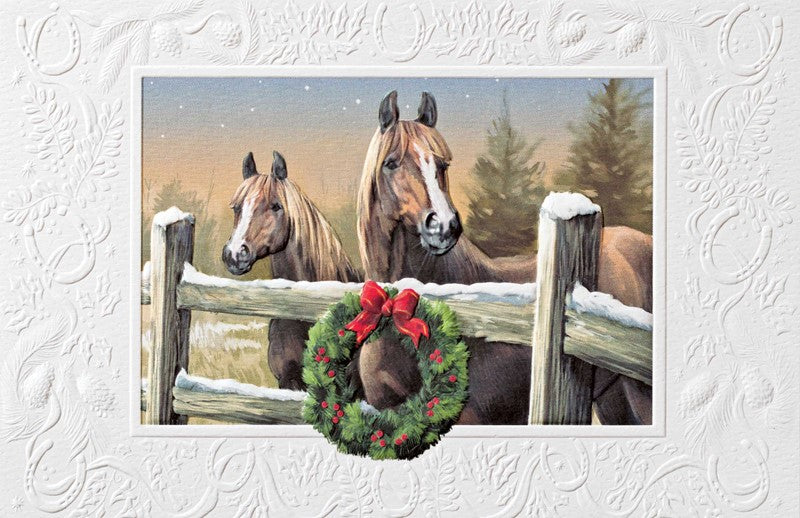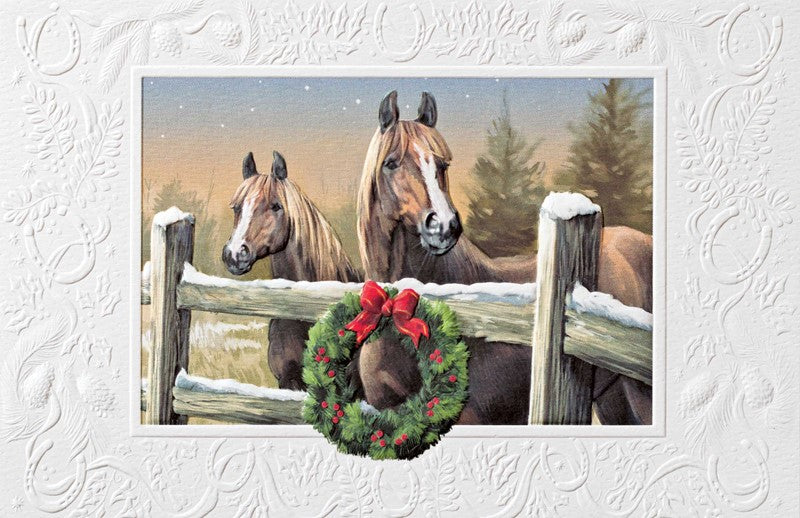 Horse Christmas Greeting Cards
Horses next to the wood fence and Christmas Wreath Greeting Card.
Greeting inside "May this special season find you in the company of those you love. 
Merry Christmas and Happy New Year."
Card Size:  
8-1/2" x 5-3/8"
Box of 16 cards and 17 envelopes
Join Our Newsletter
Subscribe to Our mailing list to receive update on new arrivals, special offers and other discount information.