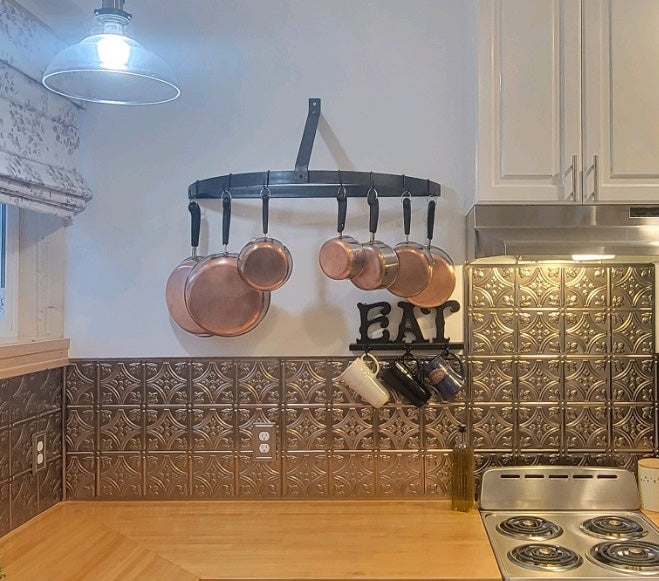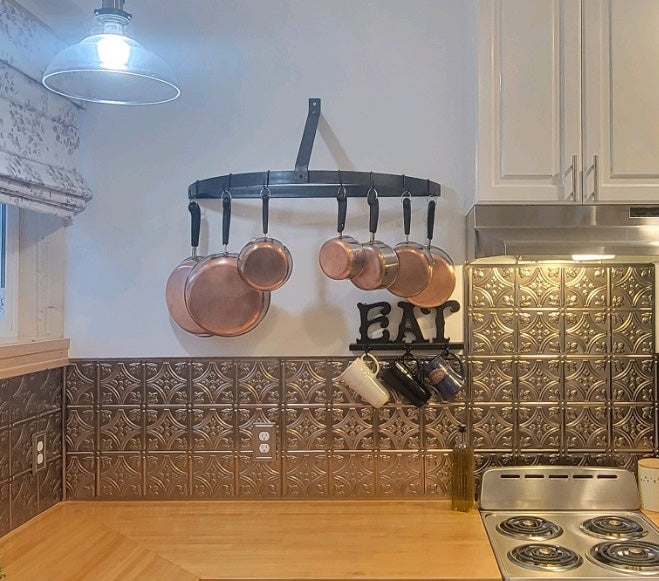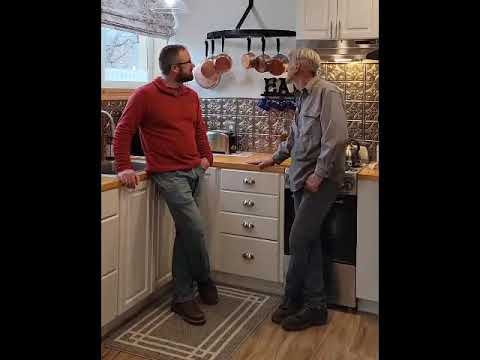 Kitchen Pan Rack
A wall mounted metal kitchen pan rack with hanging hooks.  Helps organize the kitchen and create more working space and functionality.  Comes with mounting screws and 10 hooks.
Dimensions: 14 1/4" tall, 32 1/2" wide, and 11" deep (from wall).
KT01
Join Our Newsletter
Subscribe to Our mailing list to receive update on new arrivals, special offers and other discount information.