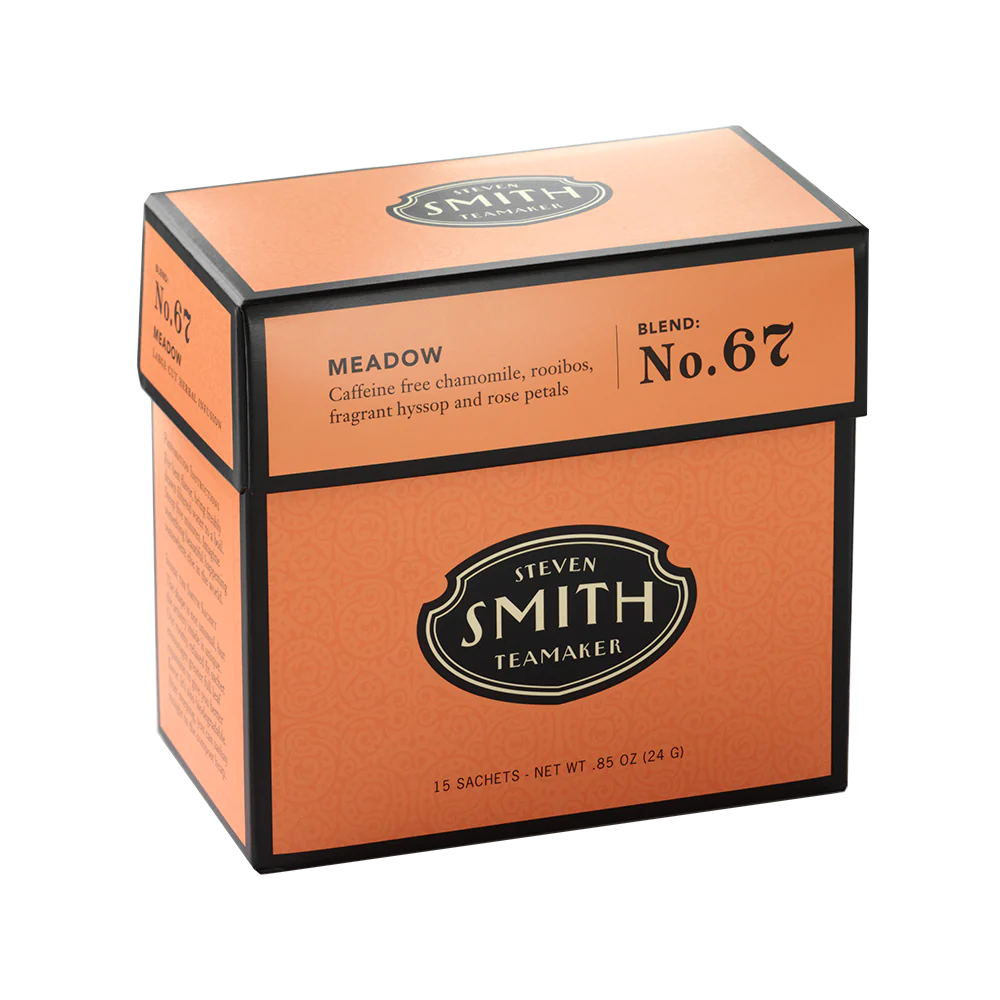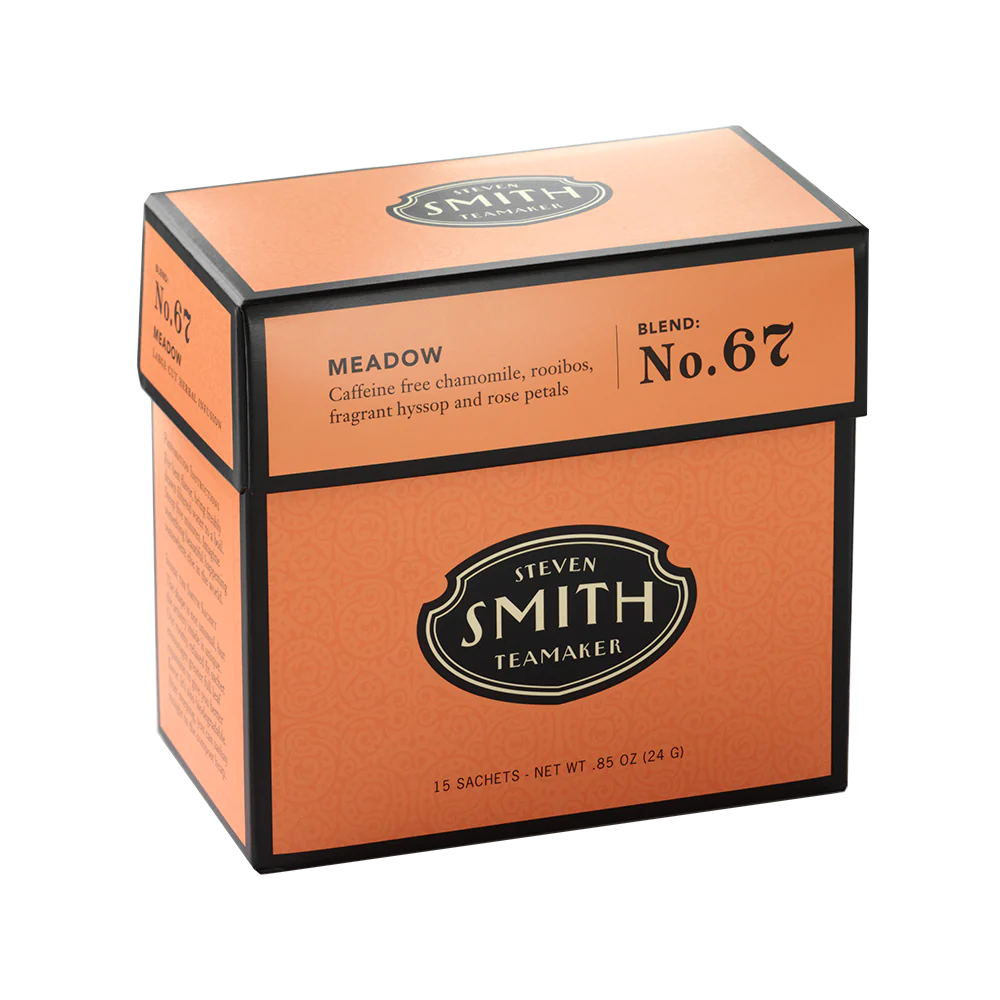 Meadow Tea
Steven Smith Teamaker Meadow Tea. 
A caffeine-free blend of golden Egyptian chamomile flowers, fragrant hyssop joined with smooth Cape rooibos, rose petals and linden flowers.
TASTING NOTES: Chamomile, apple, honey
Retail box: 15 individually sealed sachets
Join Our Newsletter
Subscribe to Our mailing list to receive update on new arrivals, special offers and other discount information.