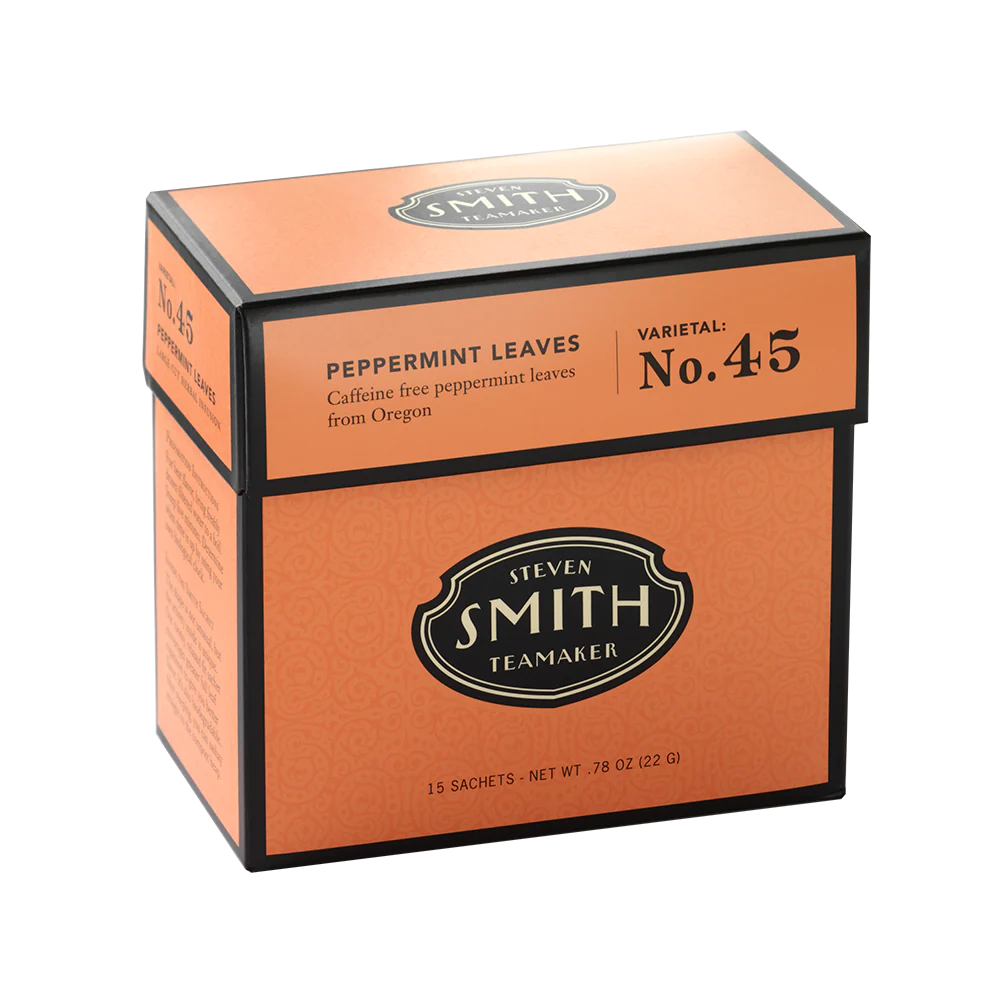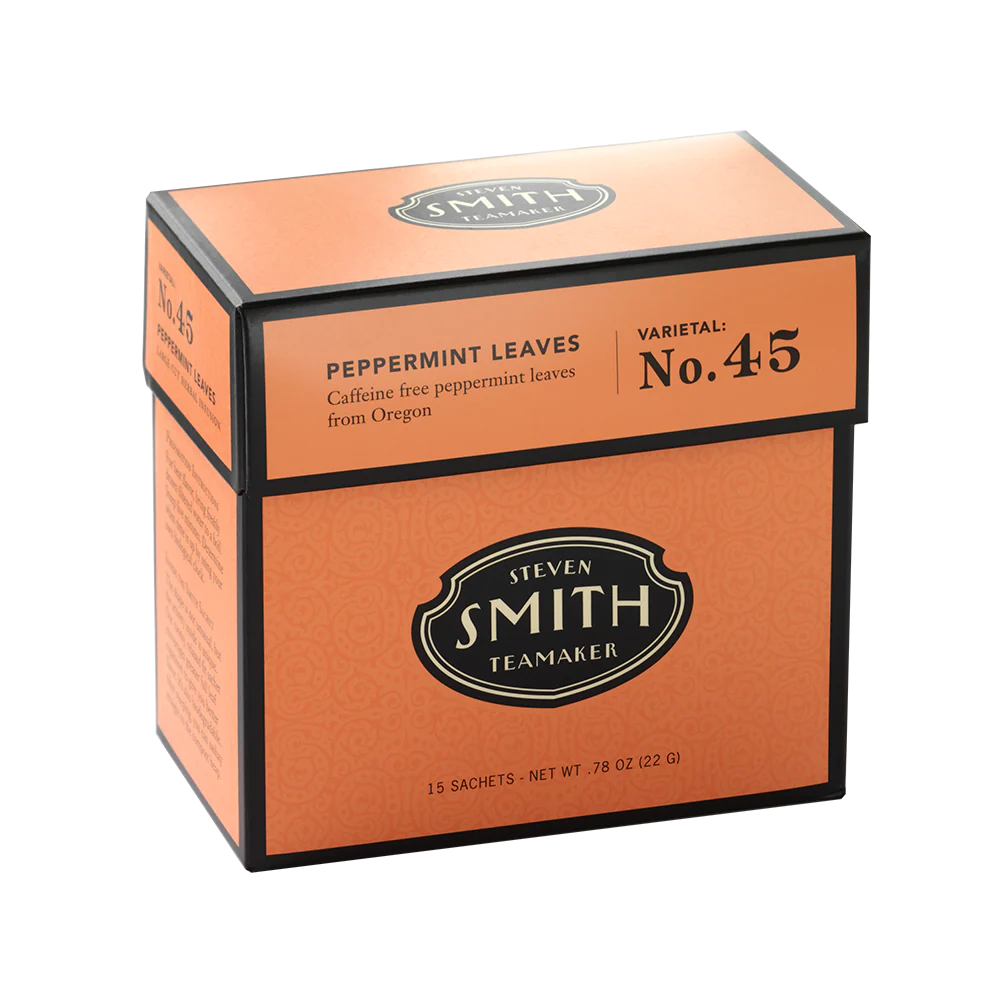 Peppermint Tea
Steven Smith Teamaker Peppermint Leaves. 
Caffeine free.  The world's best peppermint comes from the Pacific Northwest. Gently hand-screened for perfect leaf size, it infuses a full, creamy flavor with distinct chocolate notes and an intense finish. A great after dinner treat or midday breath freshener. 
TASTING NOTES: Mint, sugar, chocolate
Retail box: 15 individually sealed sachets
Join Our Newsletter
Subscribe to Our mailing list to receive update on new arrivals, special offers and other discount information.