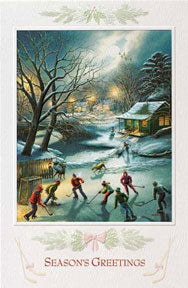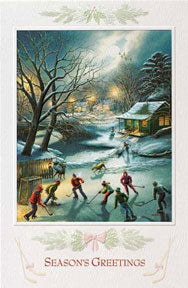 Pumpernickel Press Kids Playing Ice Hockey Cards
Pumpernickel Press embossed card. A group of kids plays a ice hockey game on a icy night at the neighborhood pond. Inside reads, With many good wishes for a holiday season filled with peace, hope and goodwill. Box of 16 cards and 17 envelopes. Artist James Meger. Item Pump-98743.
Join Our Newsletter
Subscribe to Our mailing list to receive update on new arrivals, special offers and other discount information.