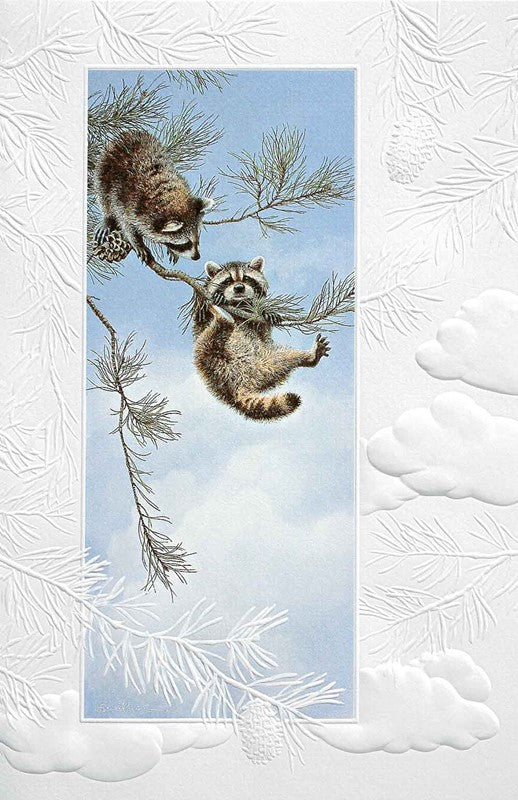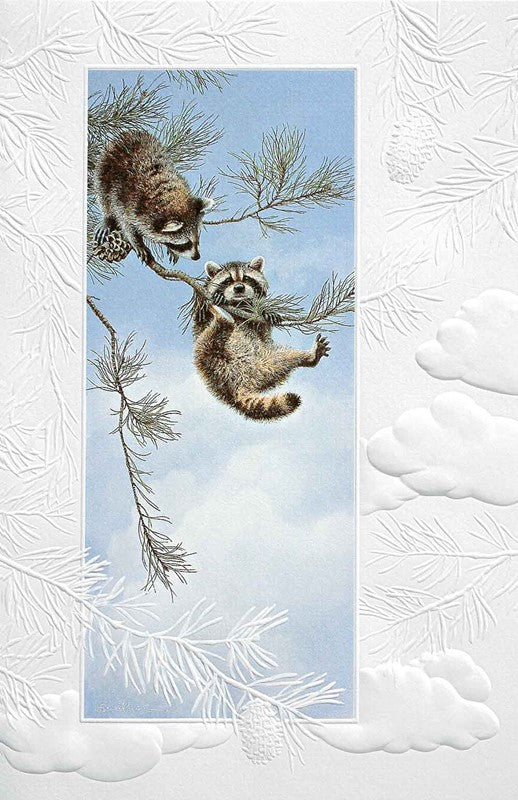 Raccoon Birthday Card
Raccoons hanging from a limb Happy Birthday Greeting Card.  Inside Greeting:  "
Birthdays are reminders that life is to be enjoyed. Celebrate each moment! Happy Birthday!
"
Artwork by: Bob Henley
1 card and 1 envelope, 8.25" x 5.375"
Join Our Newsletter
Subscribe to Our mailing list to receive update on new arrivals, special offers and other discount information.