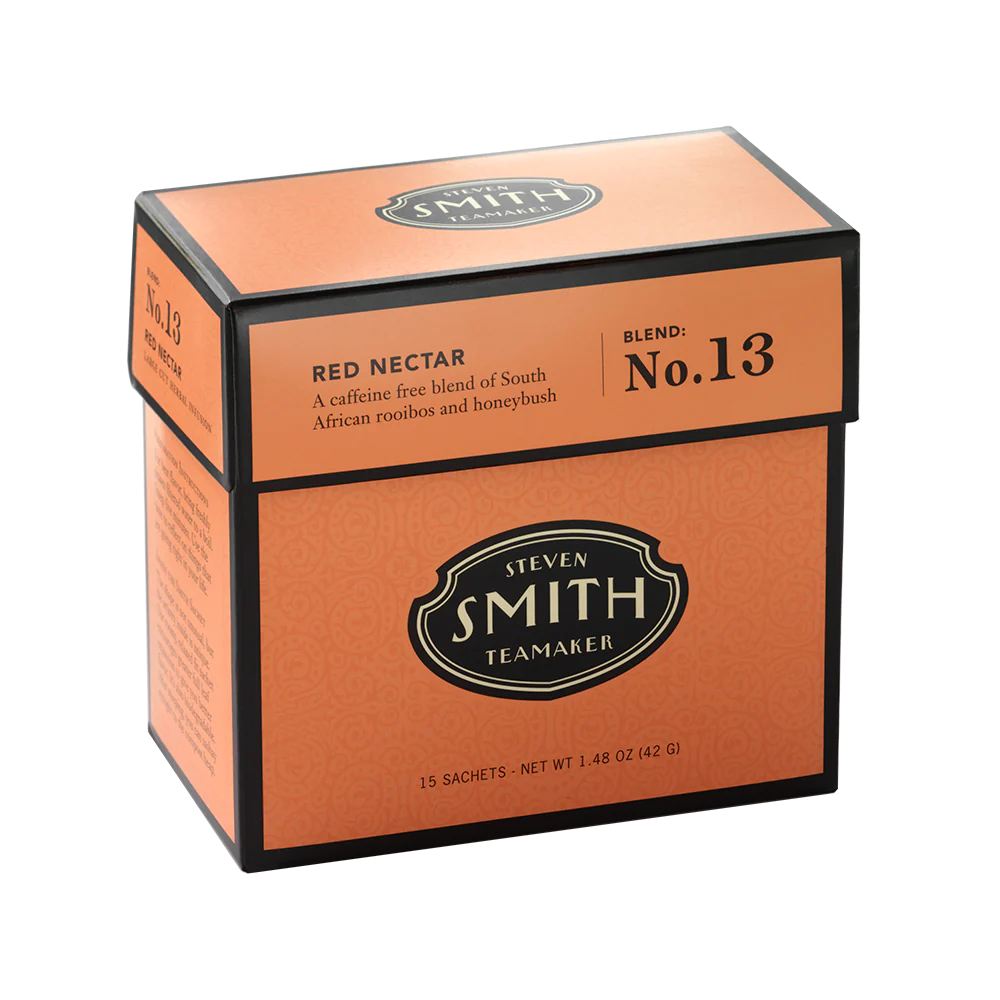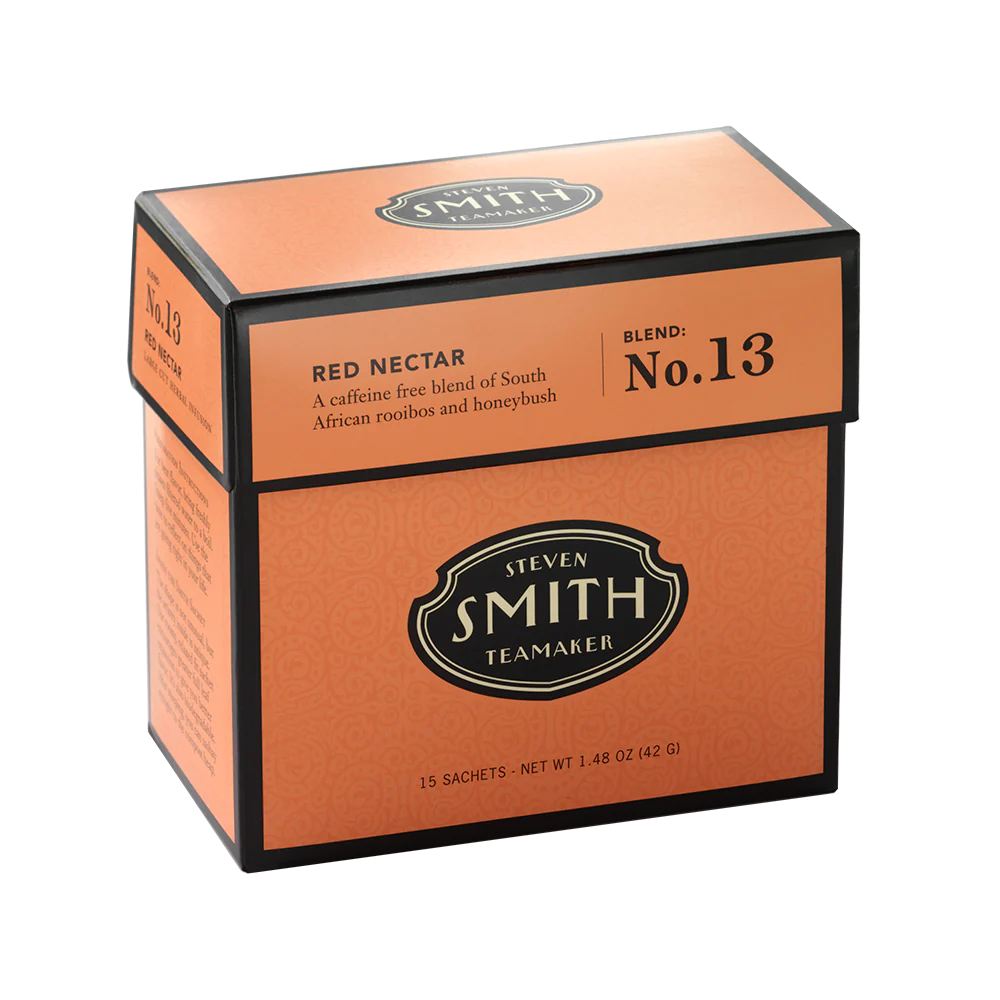 Red Nectar Tea
Steven Smith Teamaker Red Nectar. 
Caffeine-free infusion of rooibos, also known as red bush, from Clanwilliam in South Africa, paired with succulent honeybush and a bit of natural orchard fruit flavor. Lightly sweet, medium-bodied and highly quaffable, hot or chilled. Holds up well to milk or cream, as in a Cederberg Coconut Cappuccino.
TASTING NOTES: Rooibos, honey, peach
Retail box: 15 individually sealed sachets
Join Our Newsletter
Subscribe to Our mailing list to receive update on new arrivals, special offers and other discount information.