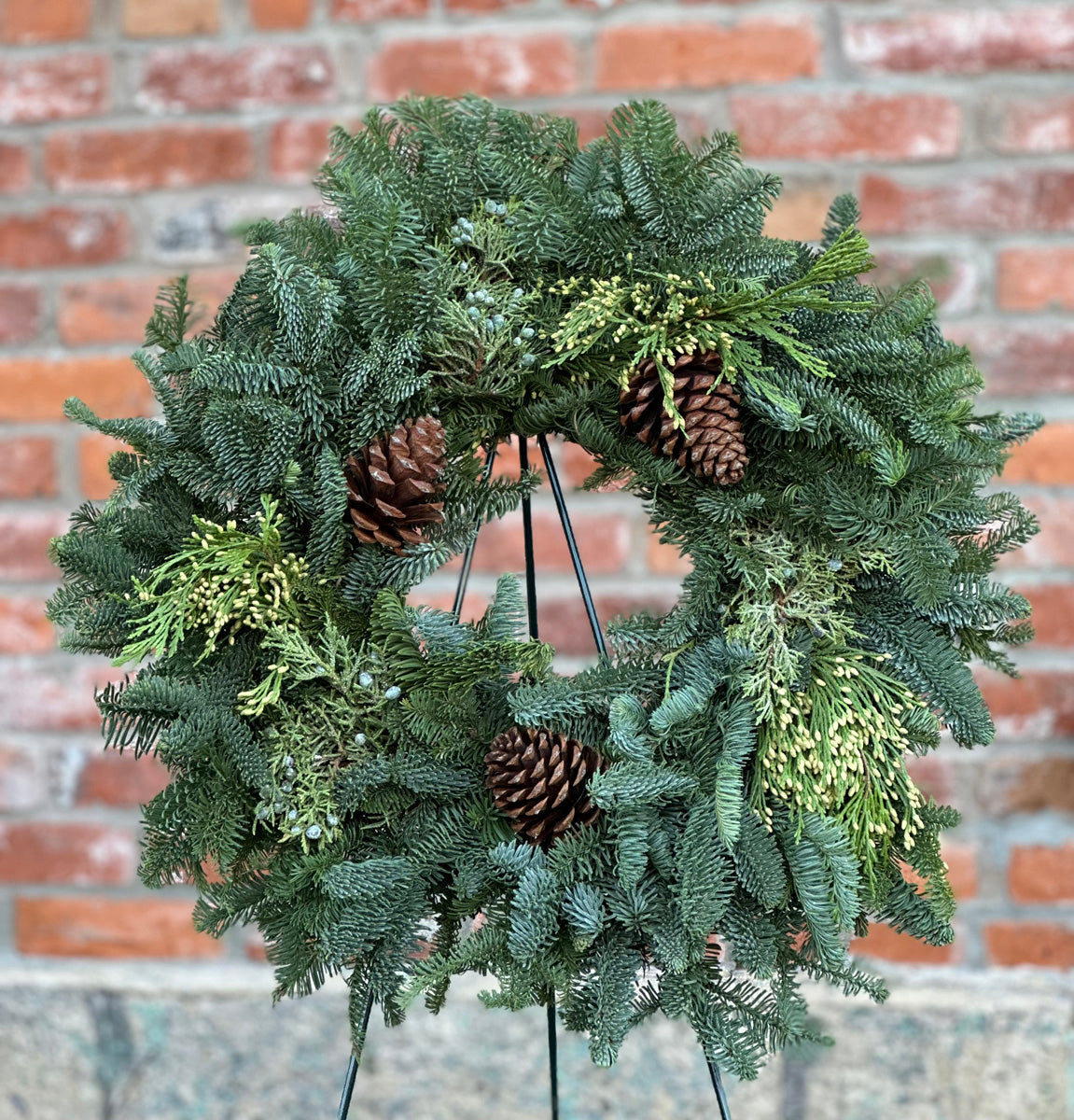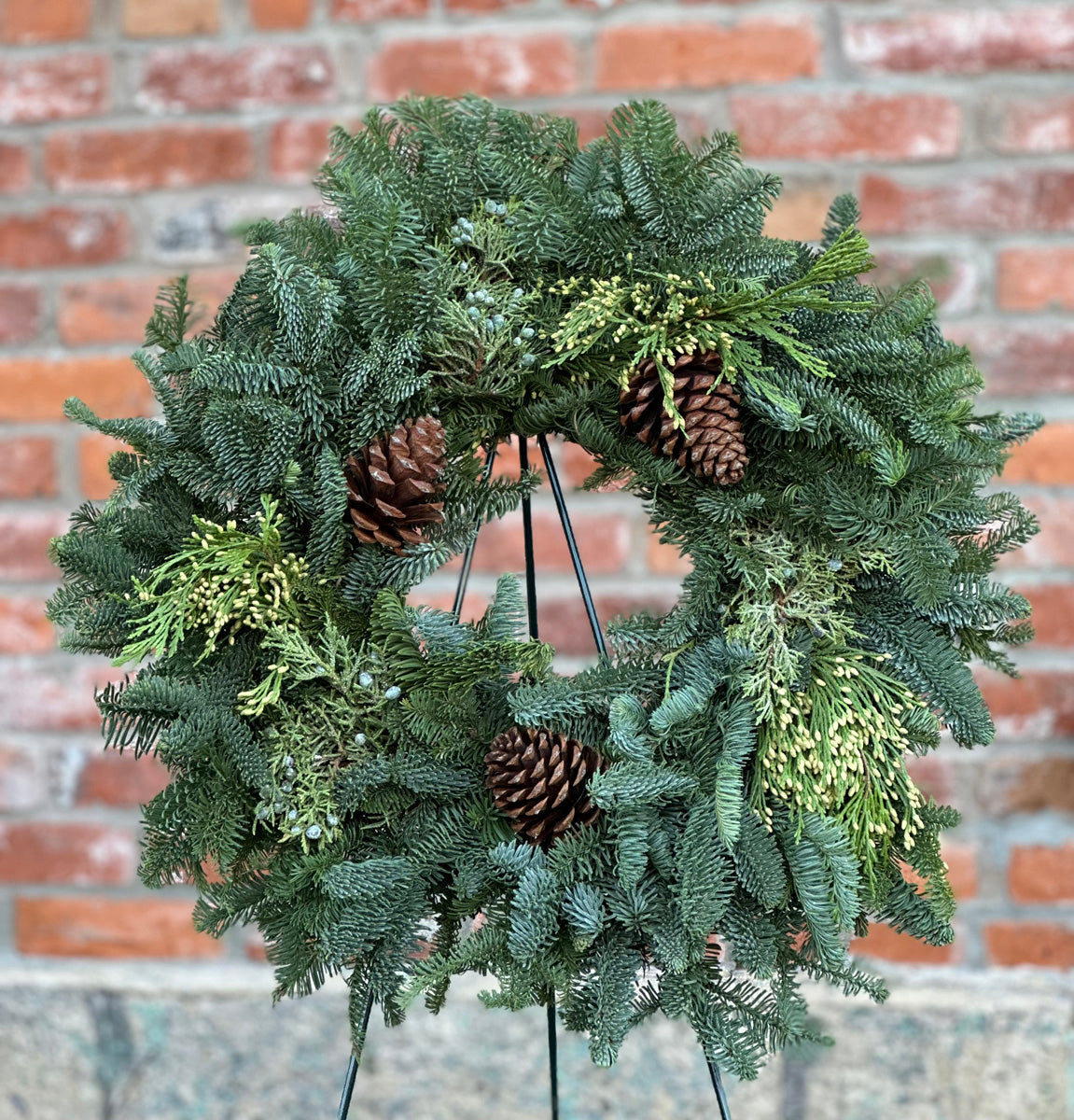 Christmas Wreath With Pinecones
Fresh Noble Fir Christmas wreaths shipped together. 18''- 20''. Beautiful Oregon noble fir Christmas wreath, ponderosa pinecones, thick, fragrant fresh forest scent. Handmade and decorated wreath with pinecones, noble fir greens, incense cedar, blue juniper berries. Free Ground shipping in the Continental USA. Alaska and Hawaii we will contact you with accrual shipping charges.  WRPlainWreath   If shipping to multiple locations as a gift for friends or clients, please email to flyingcloudgifts@gmail.com.
Join Our Newsletter
Subscribe to Our mailing list to receive update on new arrivals, special offers and other discount information.