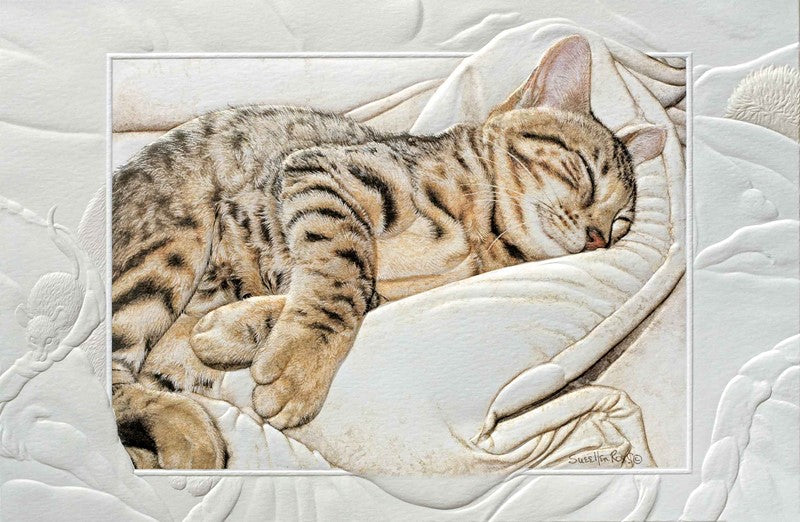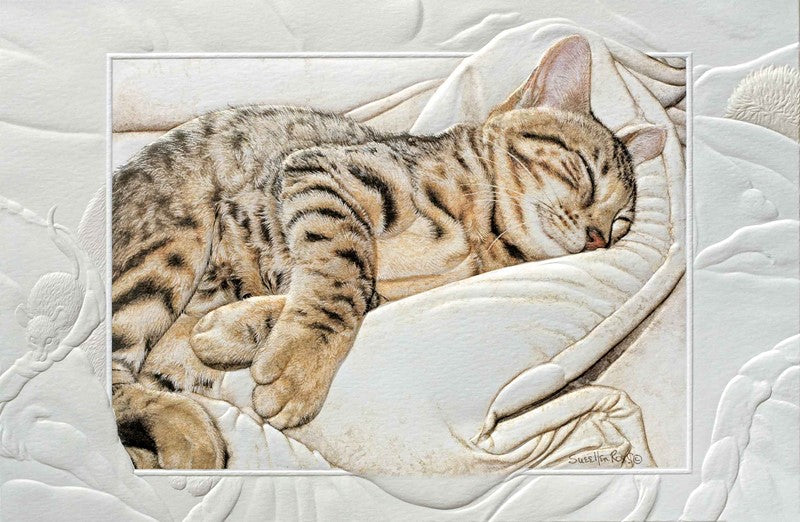 Sleeping Cat Card
Bengal Cat sleeping on the bed.  Get Well Greeting Card.  "With a little rest and pampering, you'll be back on your feet in no time!"
Artwork by:  Sueellen Ross
Card Size:  8.25" x 5.375"
Join Our Newsletter
Subscribe to Our mailing list to receive update on new arrivals, special offers and other discount information.