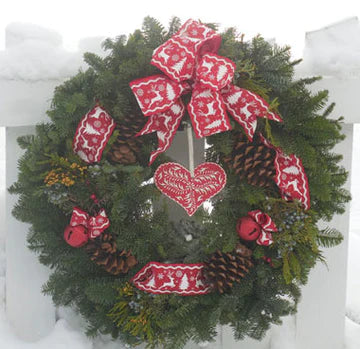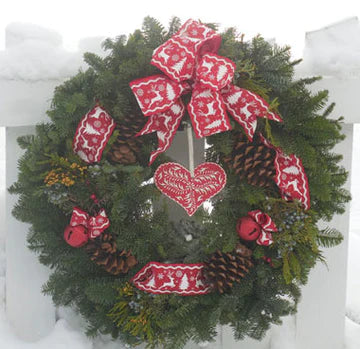 Sleigh Bells Oregon Christmas Wreath
Elegant Nordic reindeer ribbon with Sleigh Bells and Nordic painted heart ornament in the center trim's up this beautiful fresh noble fir Christmas wreath. 3 cones, incense cedar, blueberry juniper, ribbon woven through the wreath, 18'' to 20'' wreath. If your Christmas Wreath is a gift we will enclose a beautiful Pumpernickel Press gift card for you, with your personal message. Free Ground shipping in the Cont. USA. Alaska, Hawaii, and international please select postal shipping option.
Join Our Newsletter
Subscribe to Our mailing list to receive update on new arrivals, special offers and other discount information.