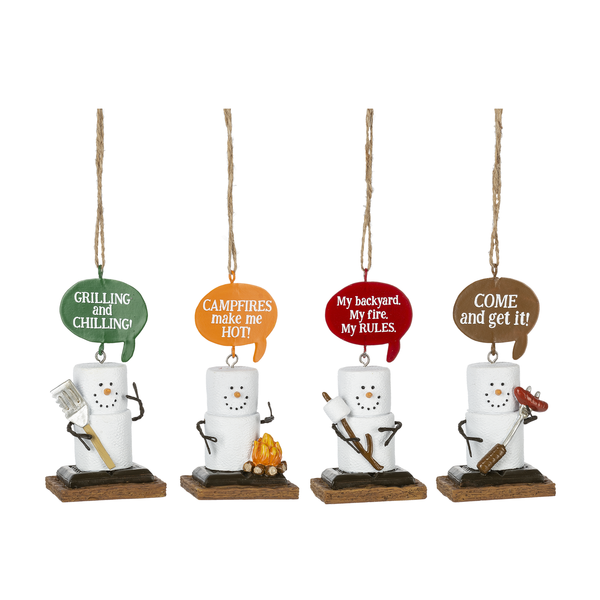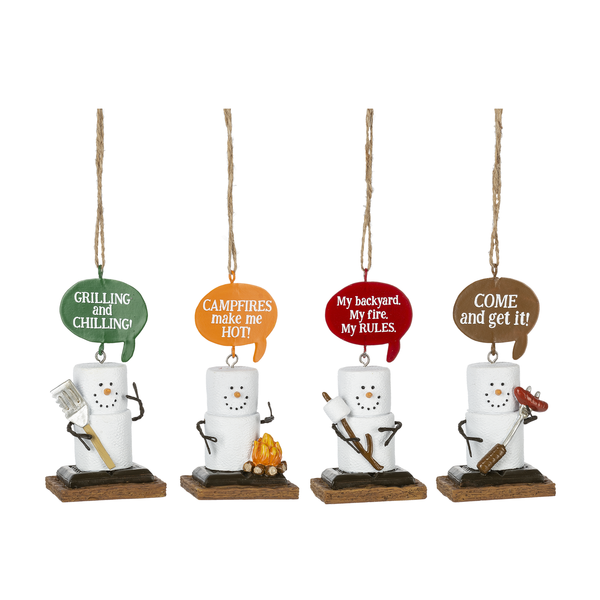 S'more Campfire Friends Ornaments 2022
Campfire Friends "Grilling and Chilling!", "Campfires make me Hot!", "My Backyard, my fire, my RULES!", and "Come and get it!"
Dimensions: 2" W. x 4 1/4" H.
Join Our Newsletter
Subscribe to Our mailing list to receive update on new arrivals, special offers and other discount information.