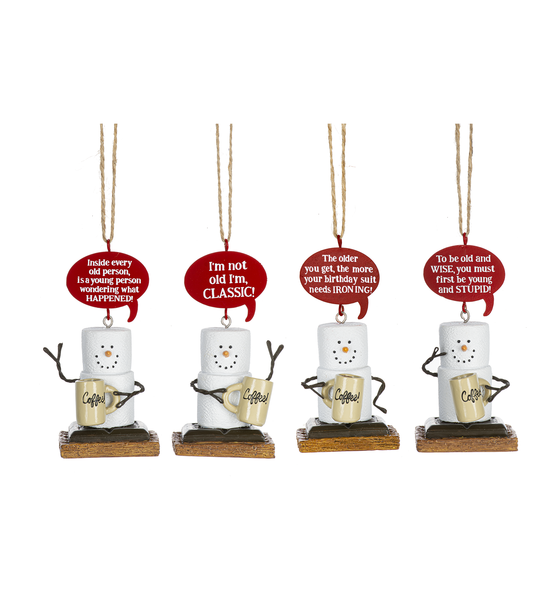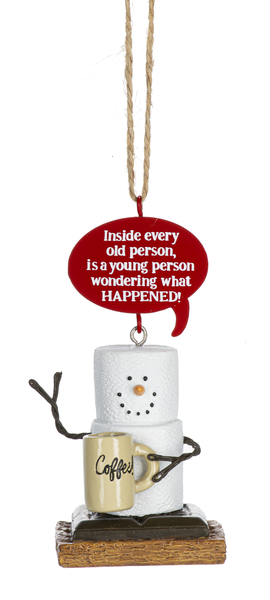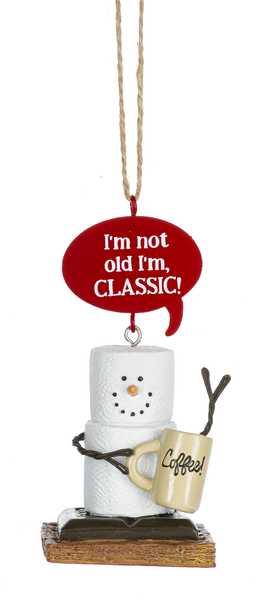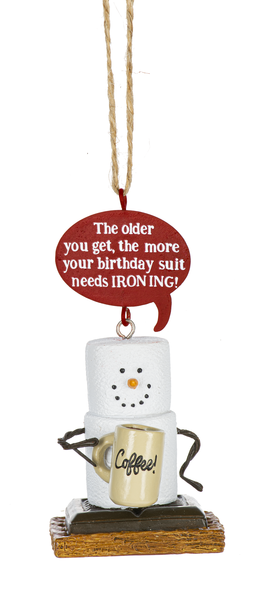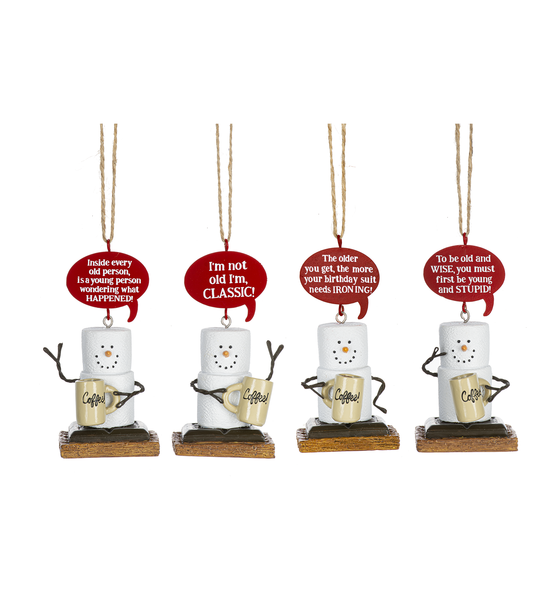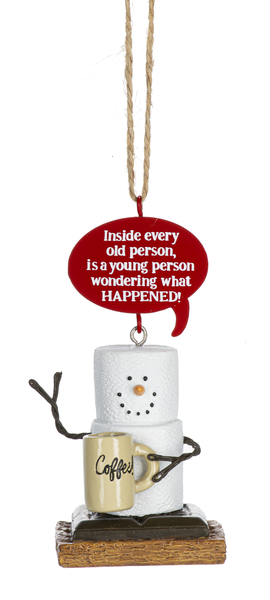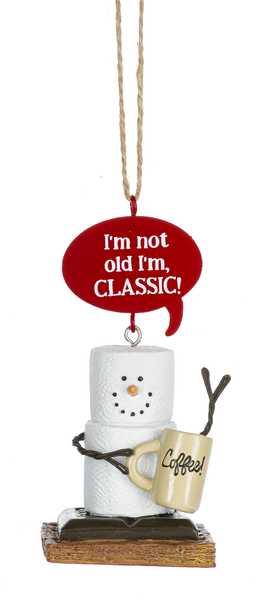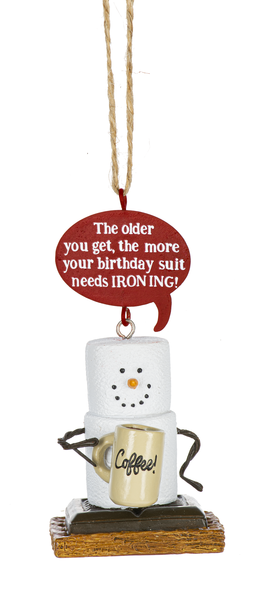 S'mores Aging Ornaments
S'mores Original "Inside Every Old Person is a young person wondering what happened!"  "I'm not old, I'm Classic!"  The Older you get, the more your birthday suit needs Ironing!" and "To be old and Wise, you must first be young and Stupid."
SM185407
Join Our Newsletter
Subscribe to Our mailing list to receive update on new arrivals, special offers and other discount information.