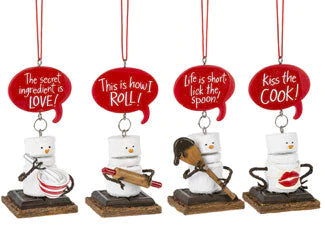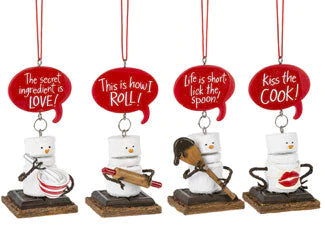 S'mores Baking Ornaments
S'mores Original Toasted Talking S'mores Baking Set of 4 Ornaments.  "The Secret to ingredients is Love," "This is how I roll," "Life is short like the spoon," "Kiss the Cook."  2 1/8'' W. x 4'' H. Item SM177189.
Join Our Newsletter
Subscribe to Our mailing list to receive update on new arrivals, special offers and other discount information.