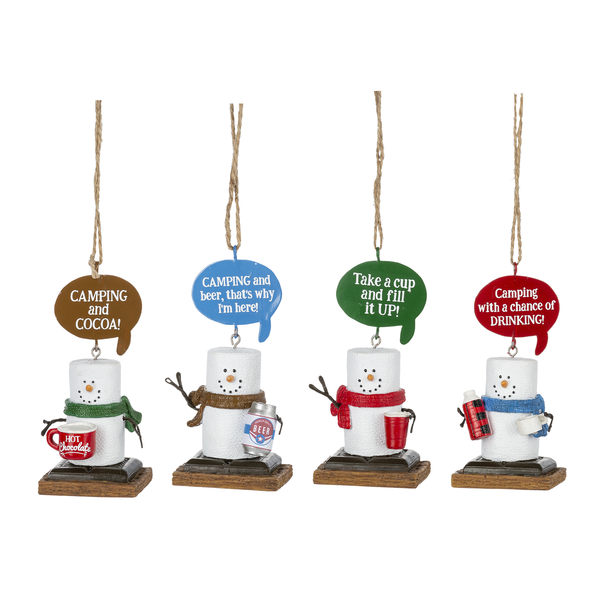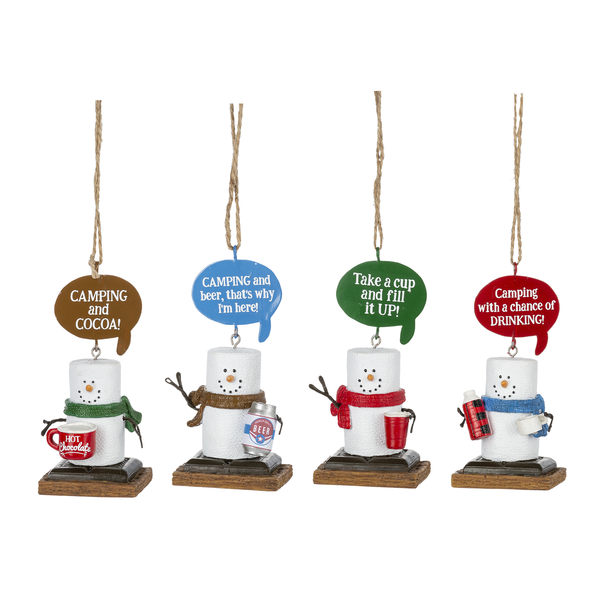 S'mores Camp Beverage Ornaments 2022
Your choice of "Camping and Cocoa!", "Camping and Beer That's Why I'm Here!", "Take a Cup and Fill It Up!", and "Camping with a Chance of Drinking?"
Dimensions: 2 1/4" W. x 4 1/8" H.
Join Our Newsletter
Subscribe to Our mailing list to receive update on new arrivals, special offers and other discount information.