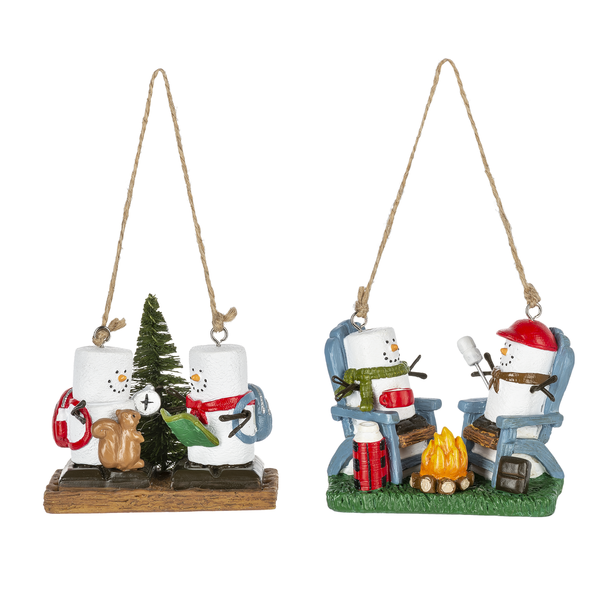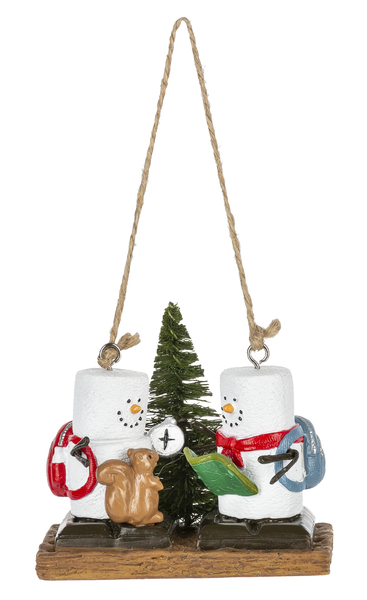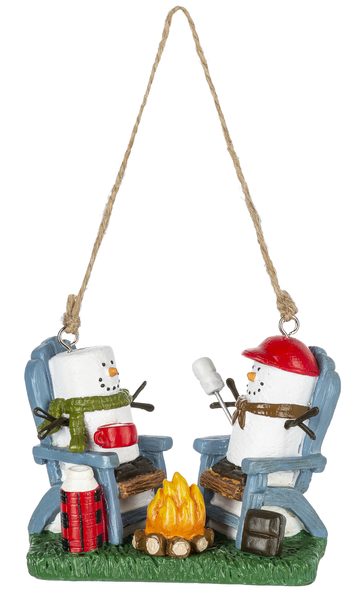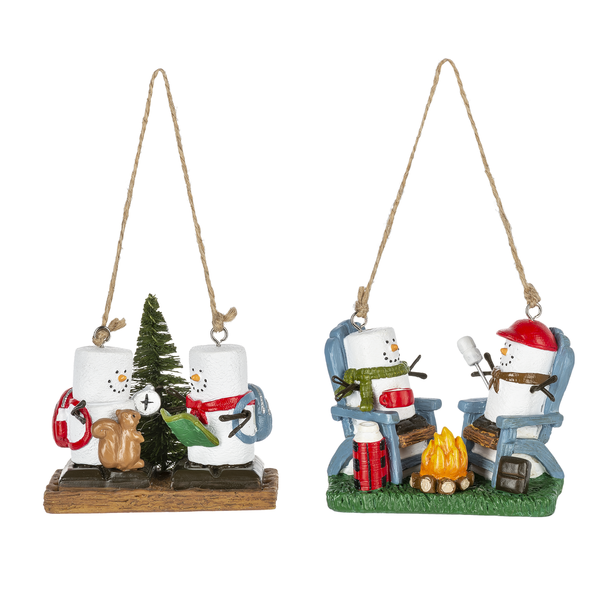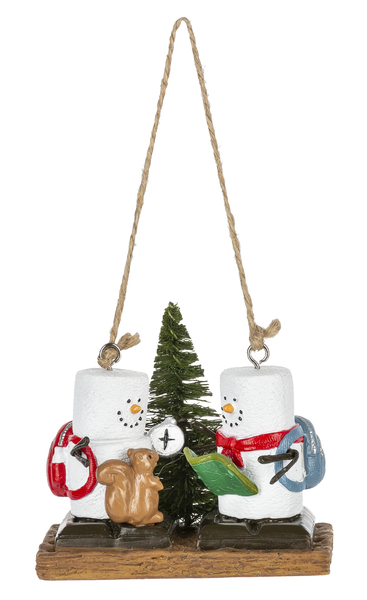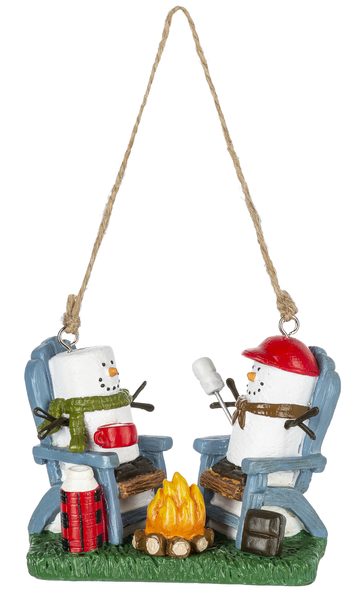 S'mores Couple Campfire and Exploring Ornaments 2022
New in 2022!  Choose between two ornaments in the drop down.  The Smores Ornament Campfire in blue camping chairs and a thermos of hot chocolate.  Or the Exploring Ornament with a book and squirrel looking on.
Dimensions for one ornament:    
3 1/4" W. x 2 1/2" H.
Join Our Newsletter
Subscribe to Our mailing list to receive update on new arrivals, special offers and other discount information.