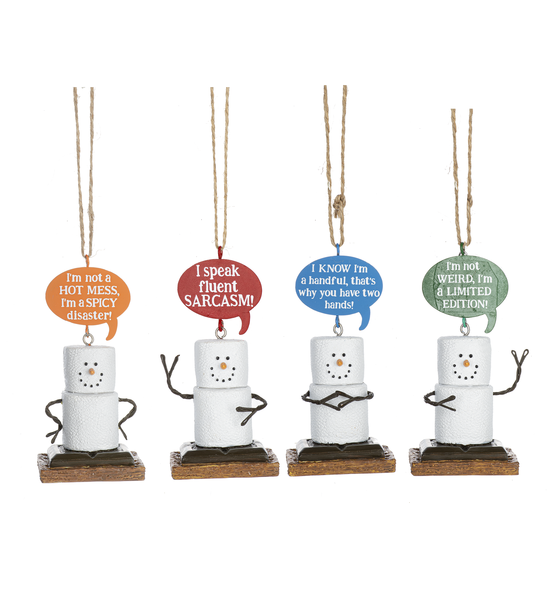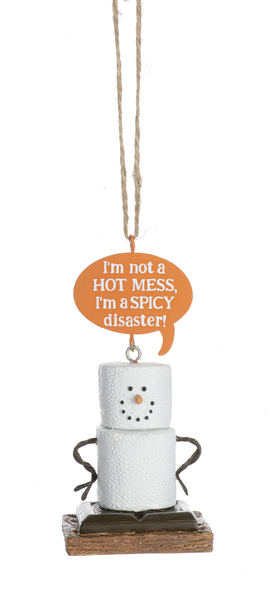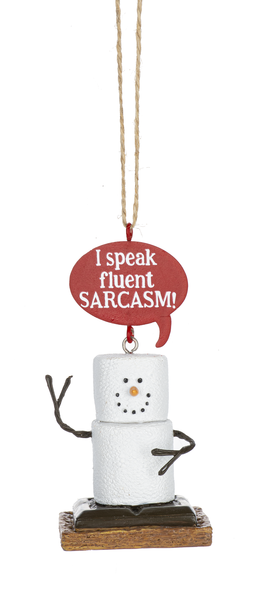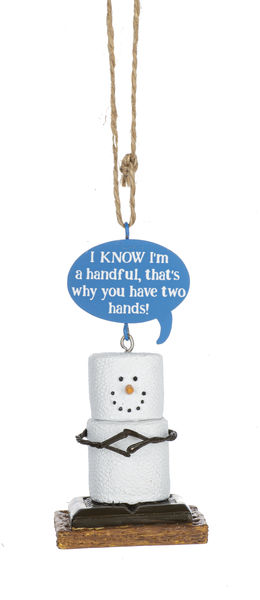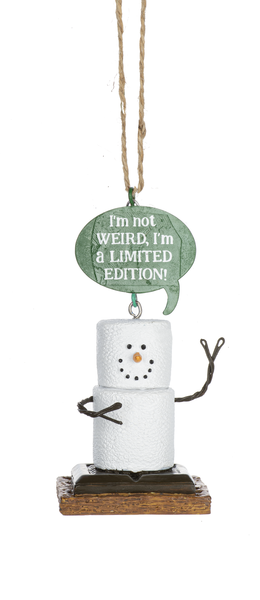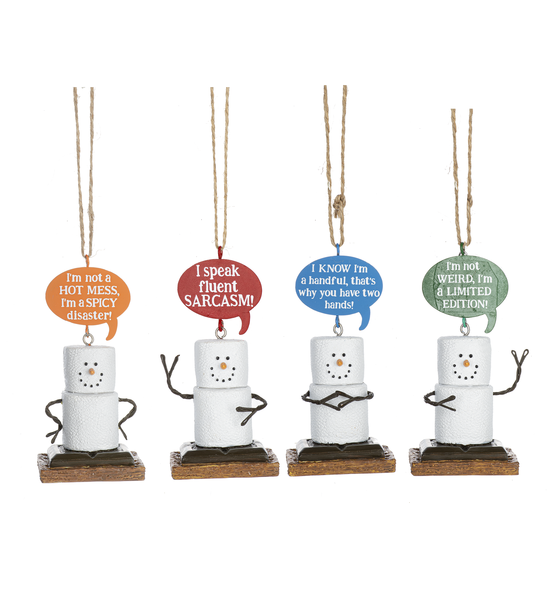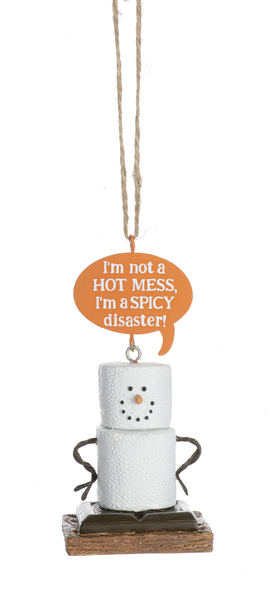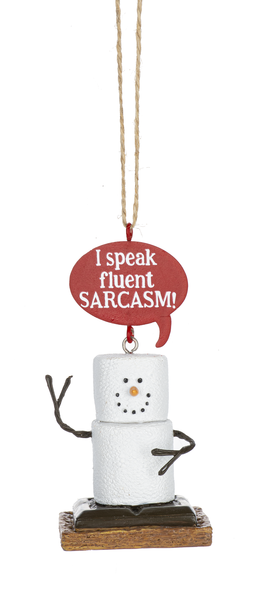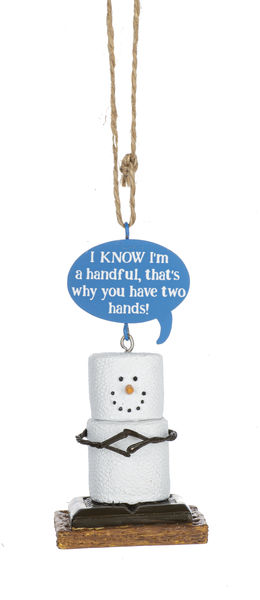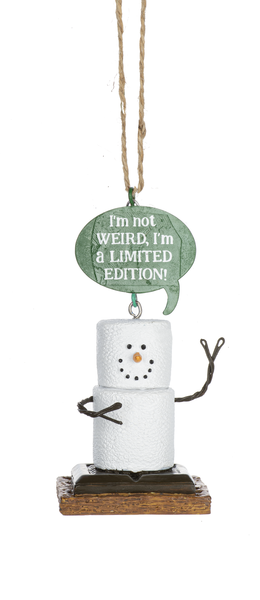 S'mores Humor Toasted Ornaments 2022
Smores "I'm not a Hot Mess, I'm a Spicy disaster," "I speak fluent Sarcasm," "I Know I'm a handful, that's why you have two hands," and "I'm weird, I'm a Limited Edition."   
2 1/4" W. x 4 1/8" H  SM185418.  Coming soon in 2022 and will ship when available.  
Join Our Newsletter
Subscribe to Our mailing list to receive update on new arrivals, special offers and other discount information.