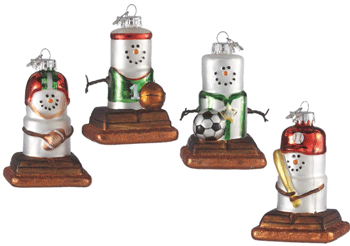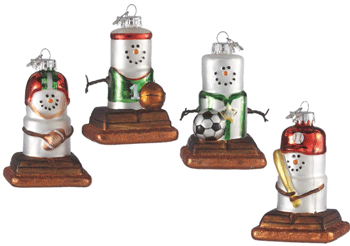 Blown Glass Sports Set S'mores Original Ornaments
S'mores Original Blown Glass Set of 4 Sports Set Ornaments. Includes Basketball, Baseball, Soccer and Football. Makes a great gift for the sport lover in your life! SM107379GLSS. 2 1/2'' x 2 1/4'' x 3 1/2''.
Join Our Newsletter
Subscribe to Our mailing list to receive update on new arrivals, special offers and other discount information.