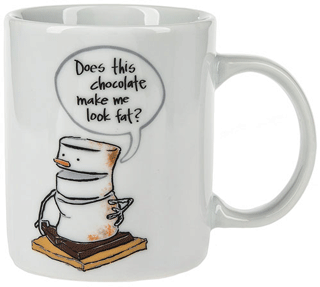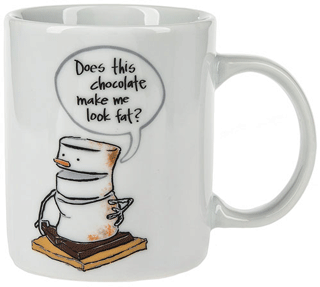 S'mores Original "Does this Chocolate Make Me Look Fat" S'mores Mug
From the Original Smores Collection comes this cute Toasted S'mores Does this Chocolate make me look fat, 11 oz. Mug. 4 3/8 L x 3 1/8 W x 3 3/4 H. Microwave and Dishwasher Safe. SM123518MUG.
Join Our Newsletter
Subscribe to Our mailing list to receive update on new arrivals, special offers and other discount information.