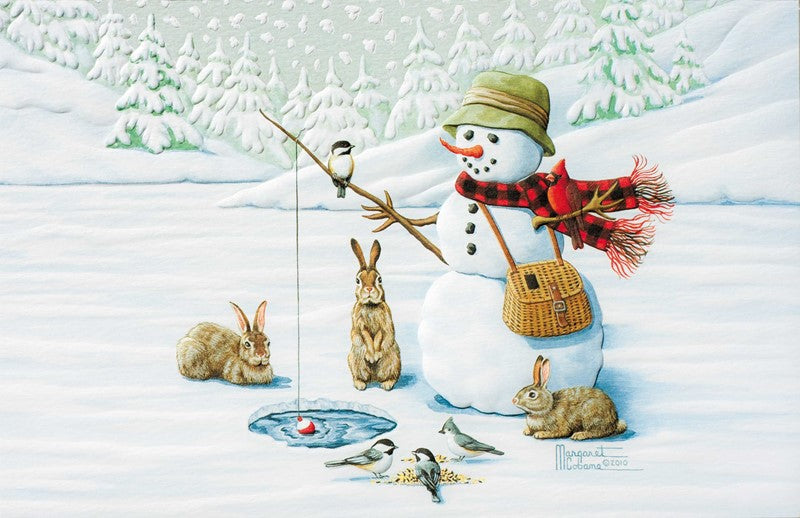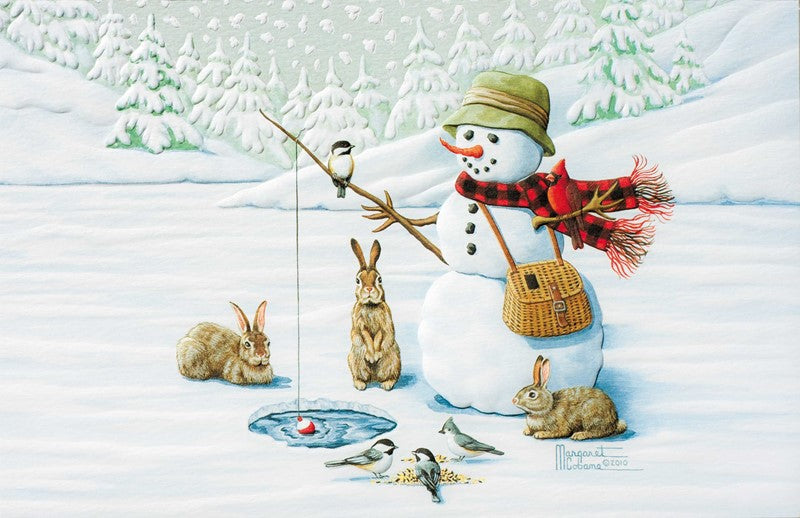 Snowman Ice Fishing
Winter Snowman Ice Fishing with rabbits and birds with a scarf greeting cards. 
Greeting inside:  "
It's Christmas! Catch the Spirit!"
Box of 16 cards and 17 envelopes.
Join Our Newsletter
Subscribe to Our mailing list to receive update on new arrivals, special offers and other discount information.