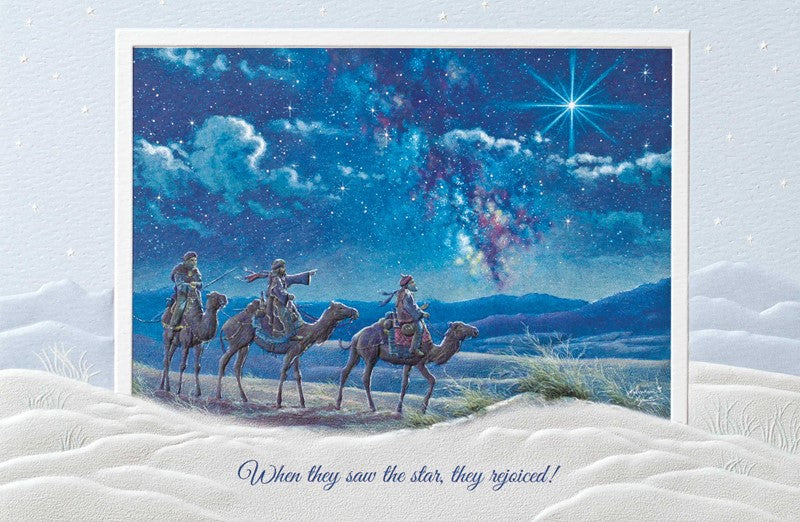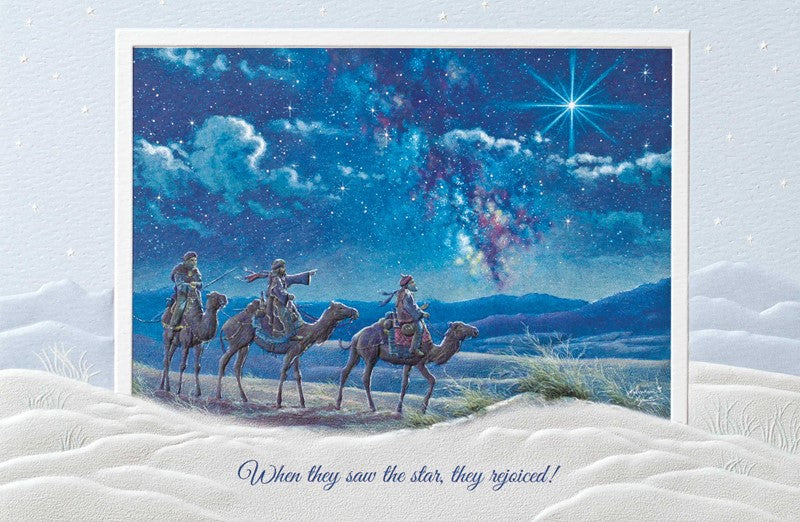 Three Wisemen Greeting Cards
3 Wisemen follow the star of Bethlehem through the night on camels Christmas Cards.  "When they saw the star, they rejoiced!"
Greeting Inside:  "...For we have seen His star in the East and have come to worship Him. MATTHEW 2:2
We celebrate with you Christ the Newborn King! Merry Christmas."
Artwork by:  Abraham J. Hunter
Card Size:  8-1/2" x 5-3/8"  Box of 16 cards and 17 envelopes.
PN77078BX
Join Our Newsletter
Subscribe to Our mailing list to receive update on new arrivals, special offers and other discount information.