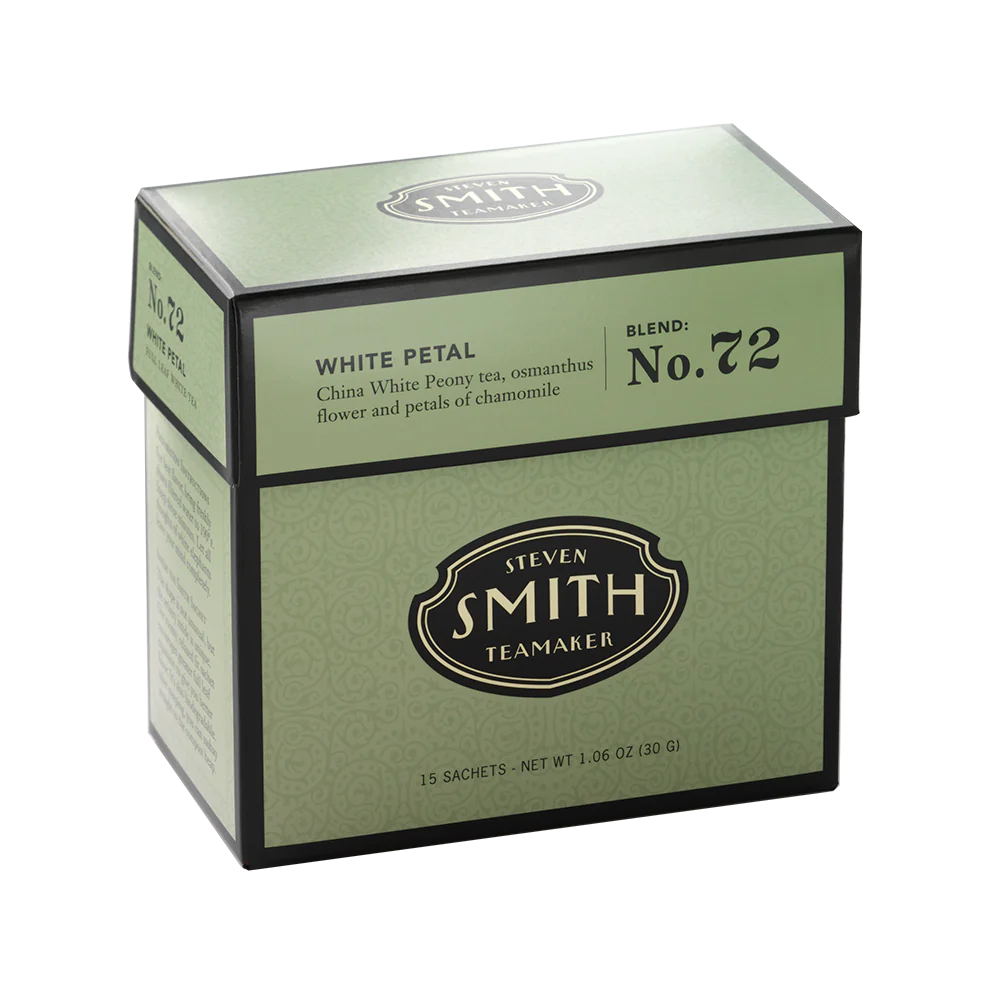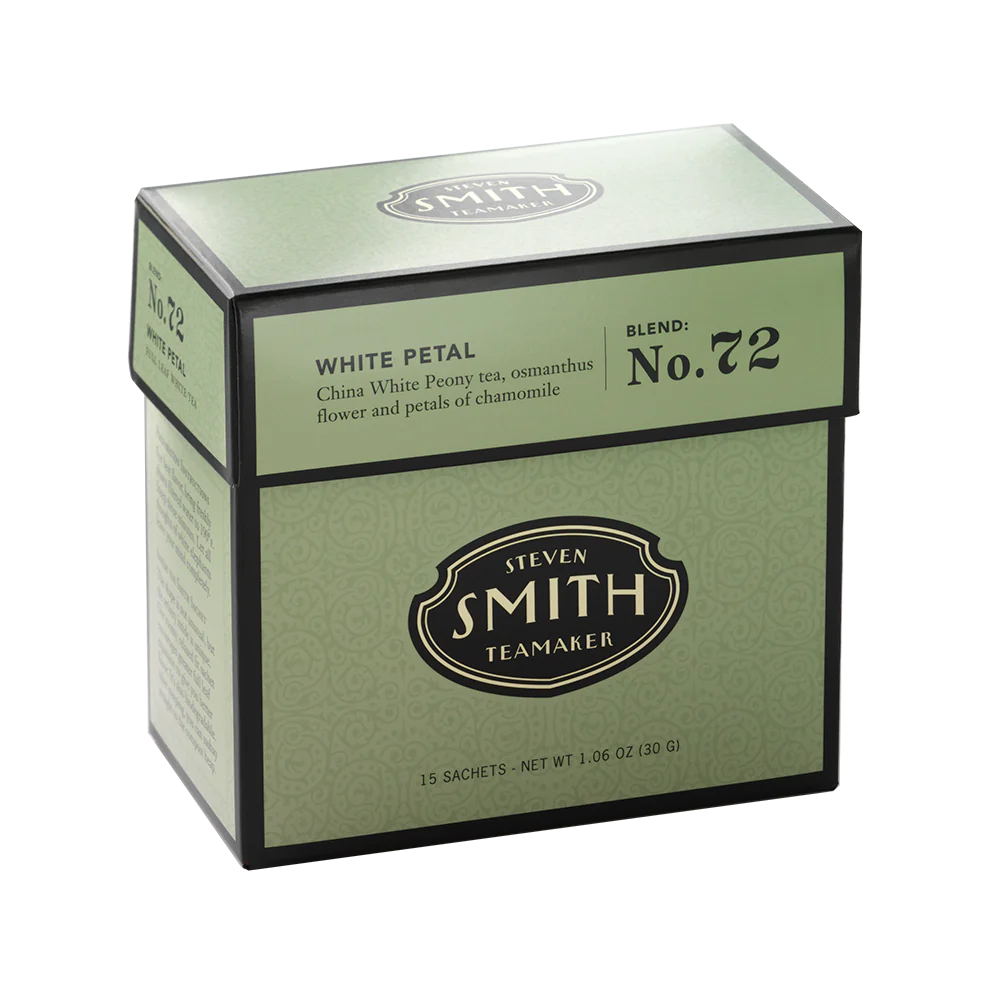 White Petal Tea
Steven Smith Teamaker White Petal.  China White Peony tea, osmanthus flower and petals of chamomile.
leaves from China's Fujian Province are naturally high in antioxidants. Egyptian chamomile petals and Chinese osmanthus flowers add a fragrant, toasty, creamy and slightly sweet bloom of flavor.
TASTING NOTES: Peach, rose, hay
Retail box: 15 individually sealed sachets.
SS30-0300
Join Our Newsletter
Subscribe to Our mailing list to receive update on new arrivals, special offers and other discount information.